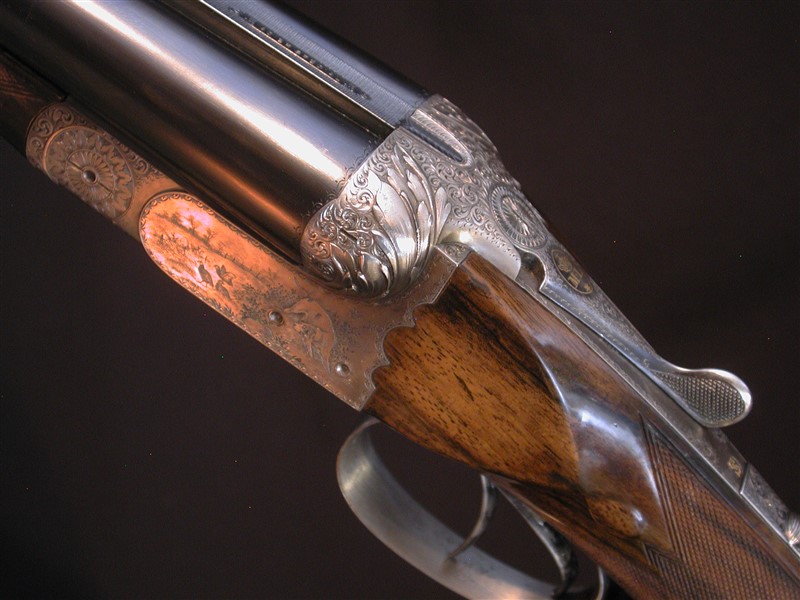 LIEGEOISE D'ARMS, BELGIUM, BLE, 2 3/4", 30" choked Sk1 right bore - left bore has an asortment of thin wall Briley choke tubes. 14 3/4" Prince of Wales grip, light to moderately figured wood to black recoil pad. Scroll back action features deeply carved fences, vinettes of wandering game pursued by field dogs and modest gold inlays. This fine firearm is enhanced with sling swivels. 7lbs 5oz.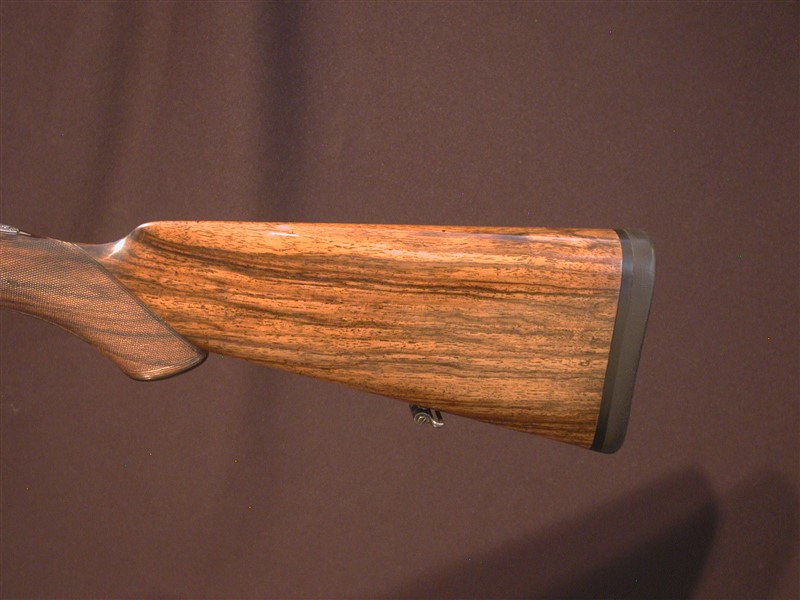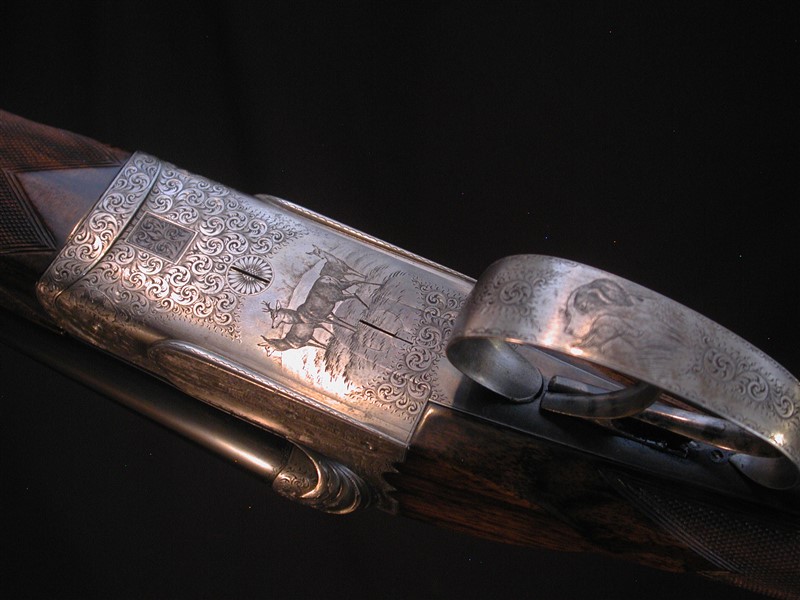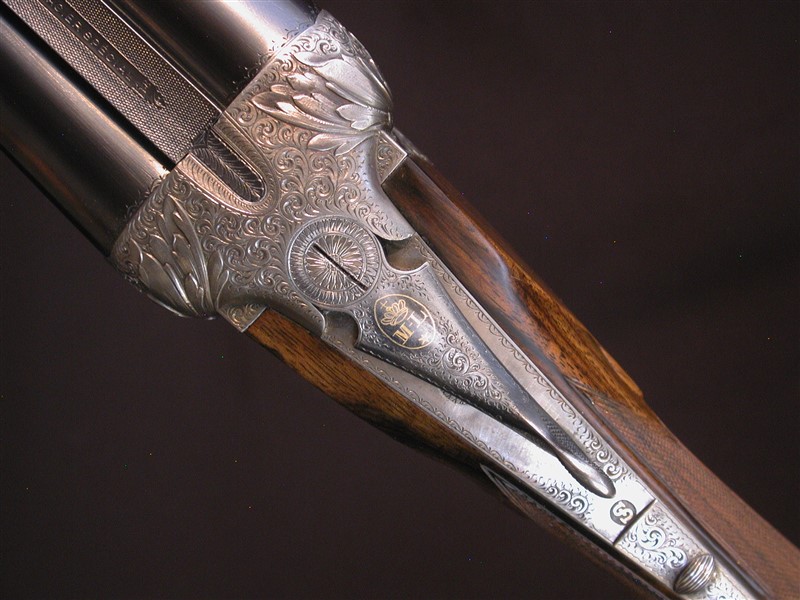 WWW.HillRodandGun.com
Hill Rod & Gun Company
The Bozeman Hotel
321 East Main Street, Suite 422
Bozeman, Montana 59715
United States of America
Phone: (406) 585-2228
Fax: (406) 585-2212
Copyright 2021 Hill Rod & Gun Co.