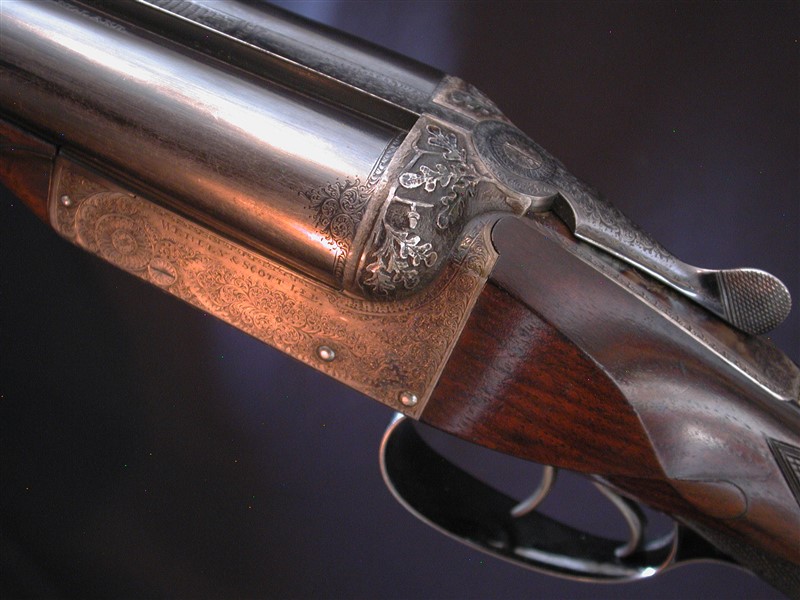 WEBLEY & SCOTT, LONDON, BLE, 2 3/4", 30" choked IMod/Full. 14 5/8" well figured wood to checkered butt. London best fine English scroll, disc set strikers, third fastener, Southgate ejectors, carved oak leaf fences and strong original case colors make this one of the finest Webley ever produced. 6 3/4lbs. A handsome gun indeed.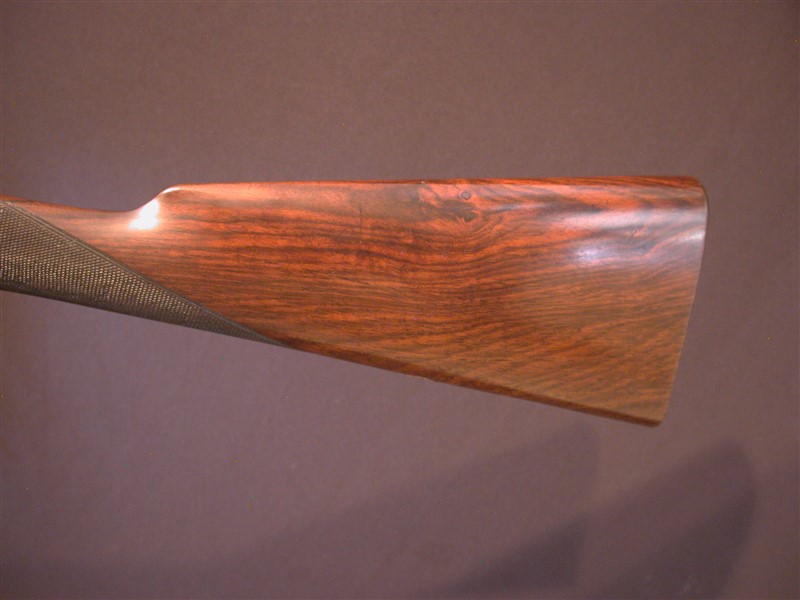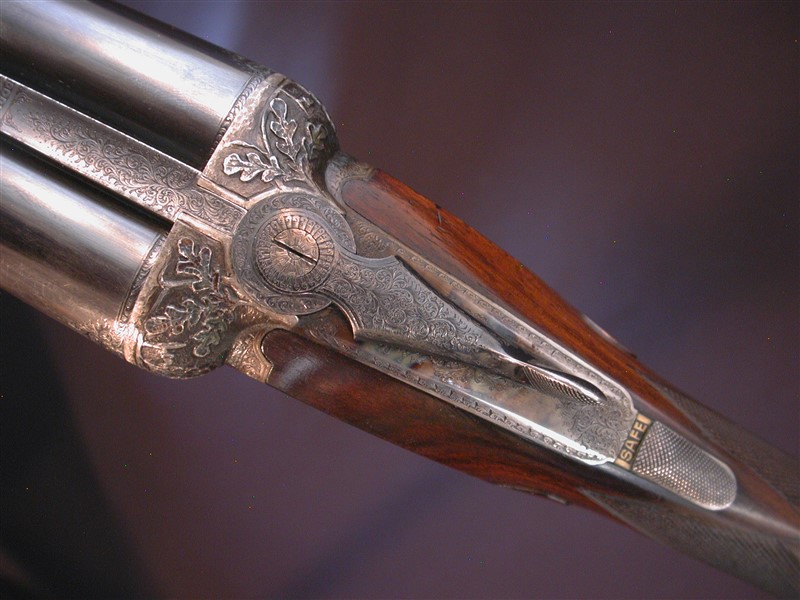 WWW.HillRodandGun.com
Hill Rod & Gun Company
The Bozeman Hotel
321 East Main Street, Suite 422
Bozeman, Montana 59715
United States of America
Phone: (406) 585-2228
Fax: (406) 585-2212
Copyright 2023 Hill Rod & Gun Co.