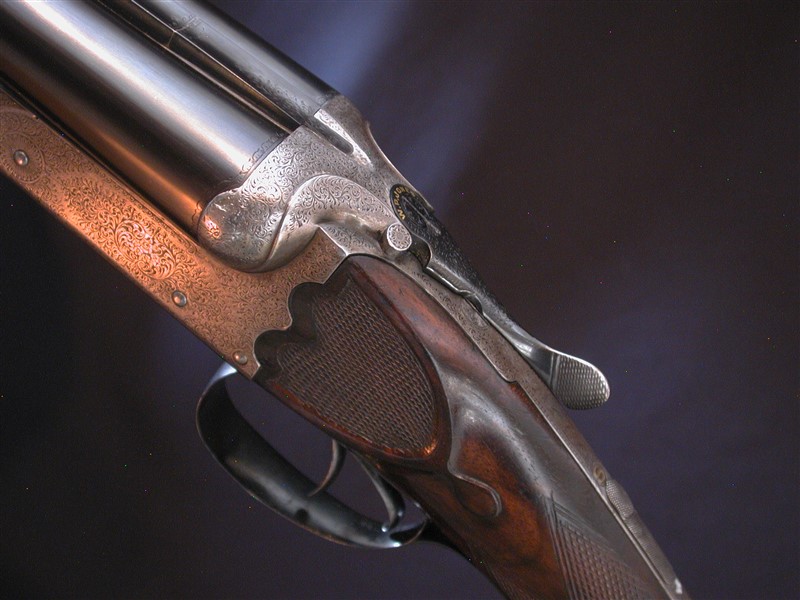 WP JONES, BIRMINGHAM, BLE, 2 1/2", sleeved 28" choked IC/Full. 14 1/4" highly figured wood to unique, original horn butt plate. Art Deco style scalloped action has gone grey with clipped, carved fences with scroll carved top, third fastener and WP Jones inlaid in gold in a long slender top lever. The engraving on the bottom plate and trigger guard is quite soft and buffed overall. Drop checkered side panels with drop points accent the action/stock interface. The action and forend are noticeably diminutive and contribute very little to the weight of the gun. Very wieldy at 6lbs 2oz - the unique action and top drawer figure in the wood make this a fine specimen.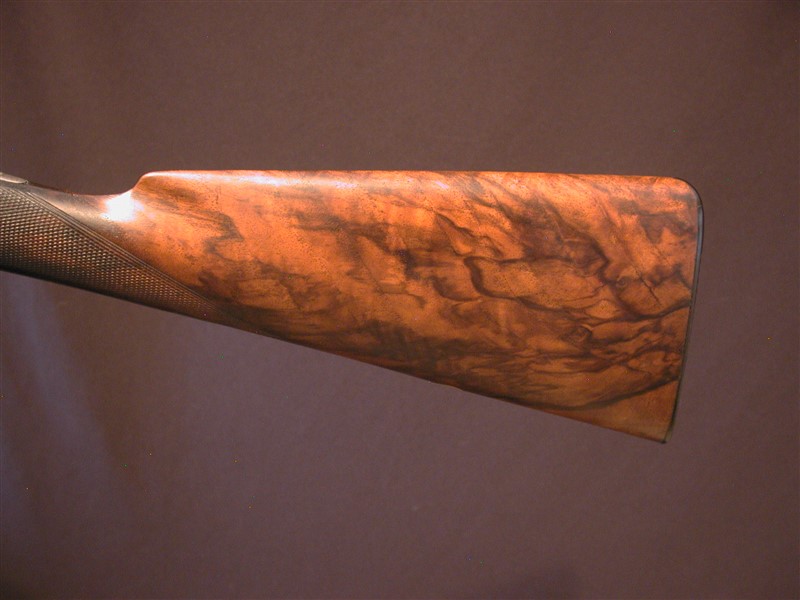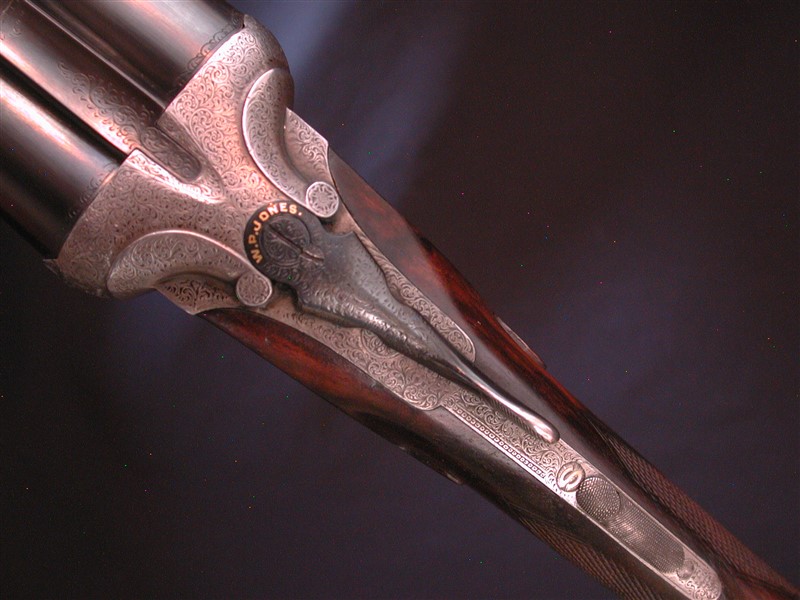 WWW.HillRodandGun.com
Hill Rod & Gun Company
The Bozeman Hotel
321 East Main Street, Suite 422
Bozeman, Montana 59715
United States of America
Phone: (406) 585-2228
Fax: (406) 585-2212
Copyright 2023 Hill Rod & Gun Co.