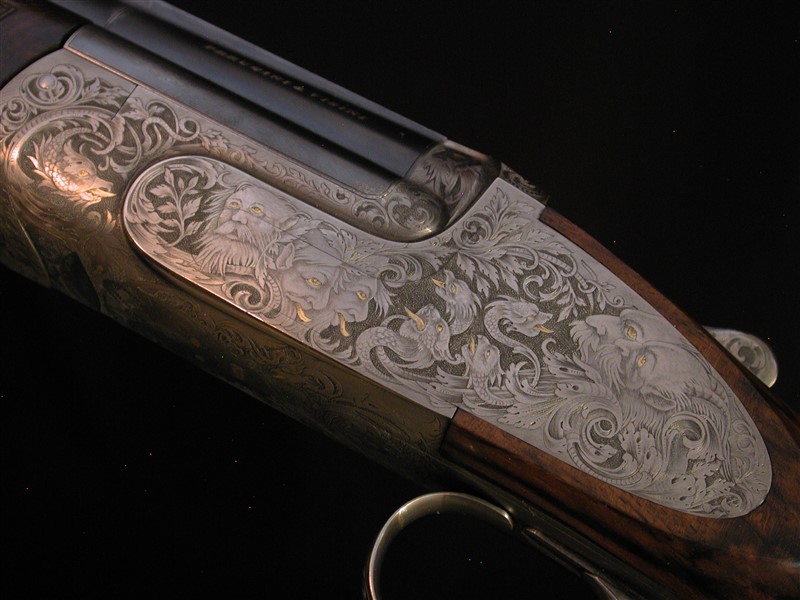 Perugini & Visini, ITALY Maestro Pigeon O/U 2 3/4", 2 barrel set 28" and 31" with assorted choke tubes. 15 3/8" highly figured wood to black recoil pad. Sideplated action custom engraved by Italian master engraver C. Tomasoni featuring bulino engraved gargoyles, dragons and grotesques with gold inlaid eyes and tongues. In addition to the single trigger locks, this package also includes an additional fully engraved matching double trigger group. 8 1/4lbs cased.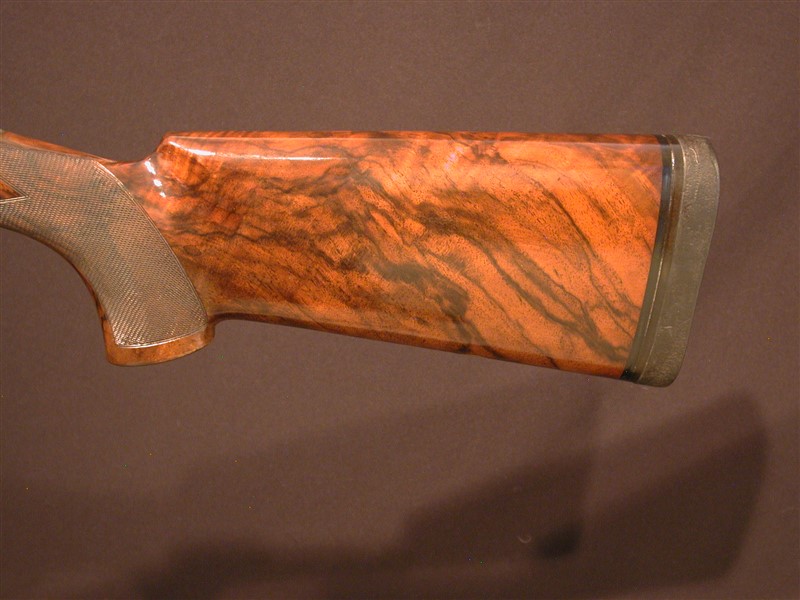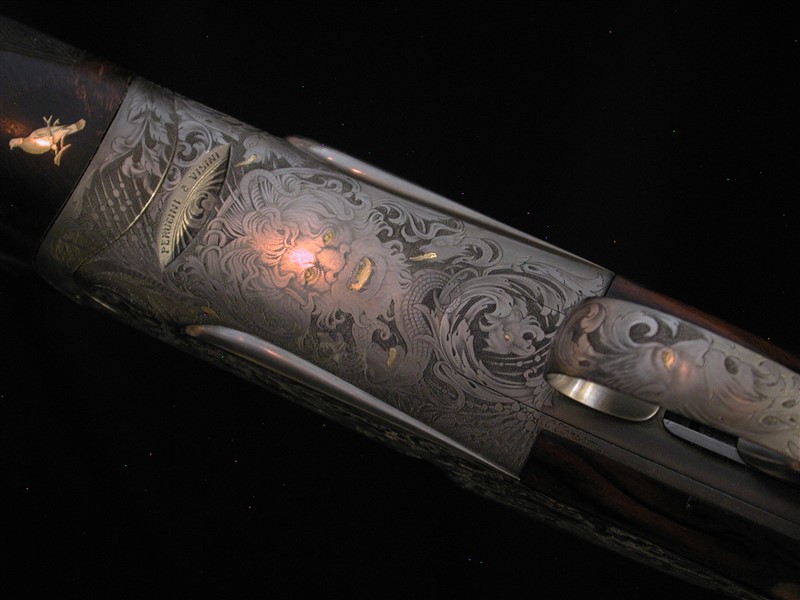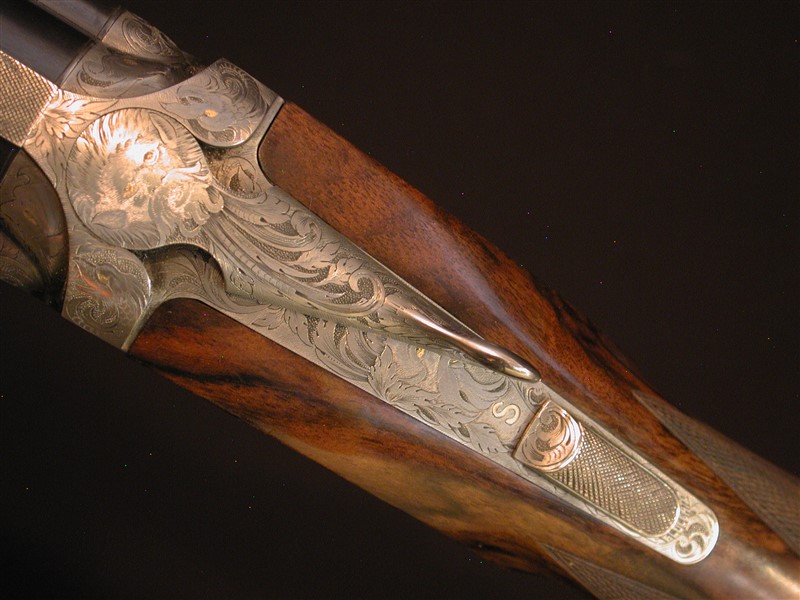 WWW.HillRodandGun.com
Hill Rod & Gun Company
The Bozeman Hotel
321 East Main Street, Suite 422
Bozeman, Montana 59715
United States of America
Phone: (406) 585-2228
Fax: (406) 585-2212
Copyright 2023 Hill Rod & Gun Co.