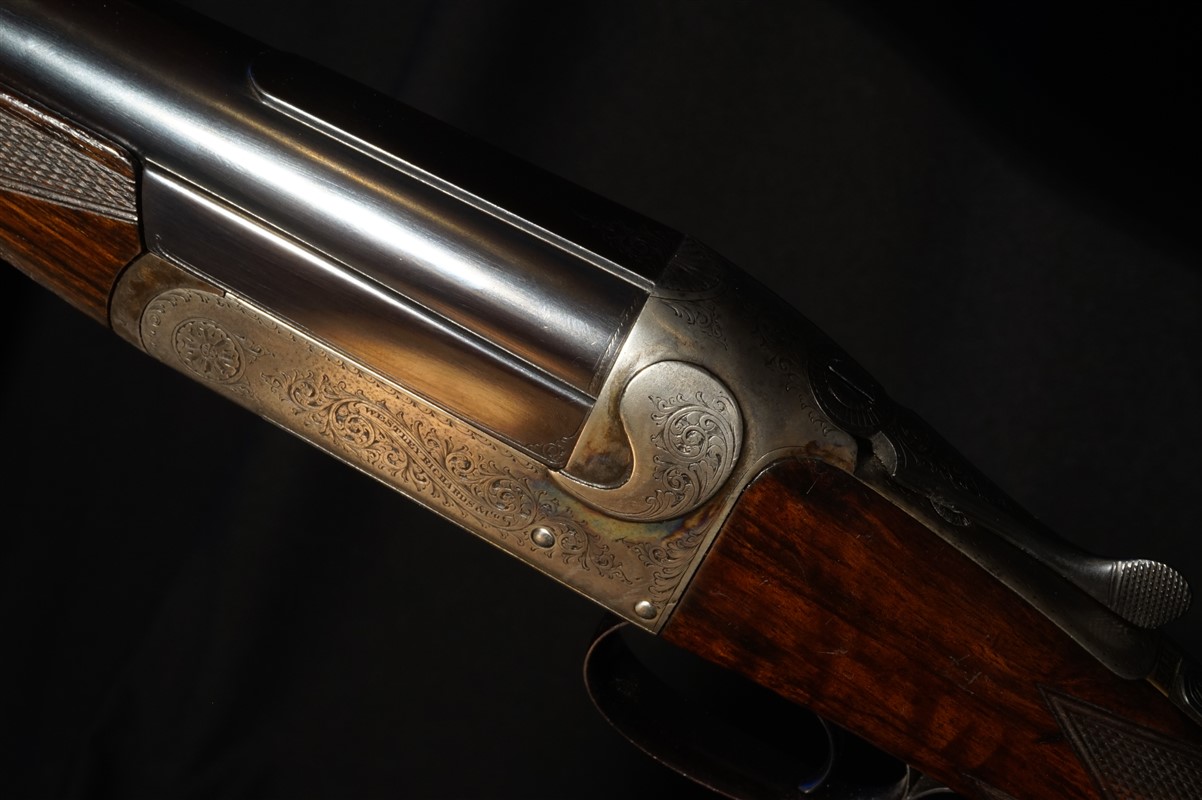 WESTLEY RICHARDS 16 Bore single barrel, 28" choke SK2. 14 7/8" highly figured wood to oxlblood leather covered pad. Action retains moderate case colors and has a unique bolstered fence design. Furniture and barrel reblacked not long ago - very handsome indeed. Light and airy at 5lbs 7oz. and well suited to long distance walk abouts.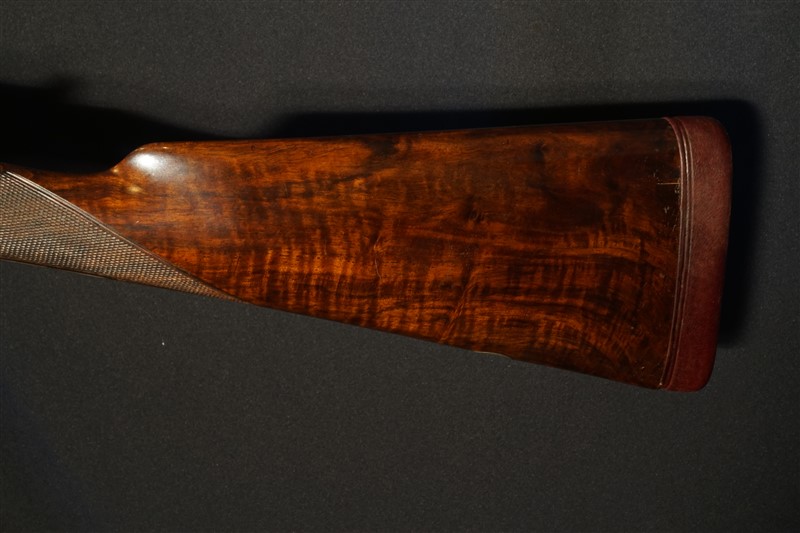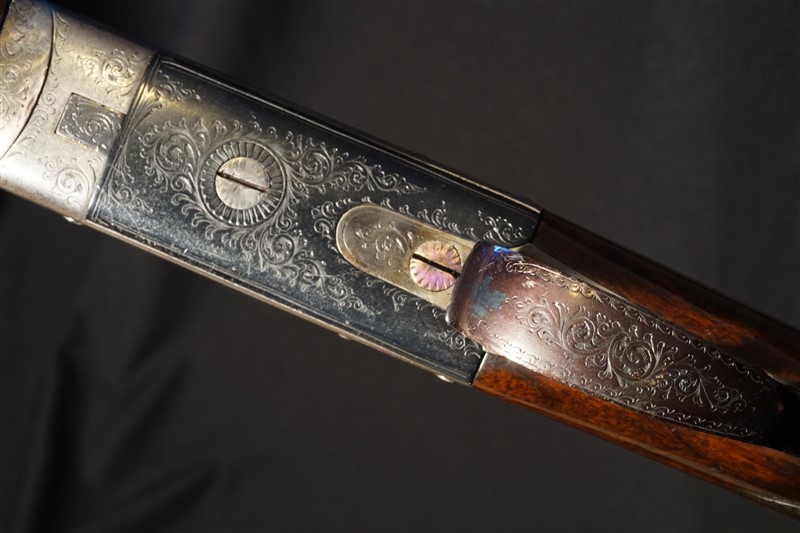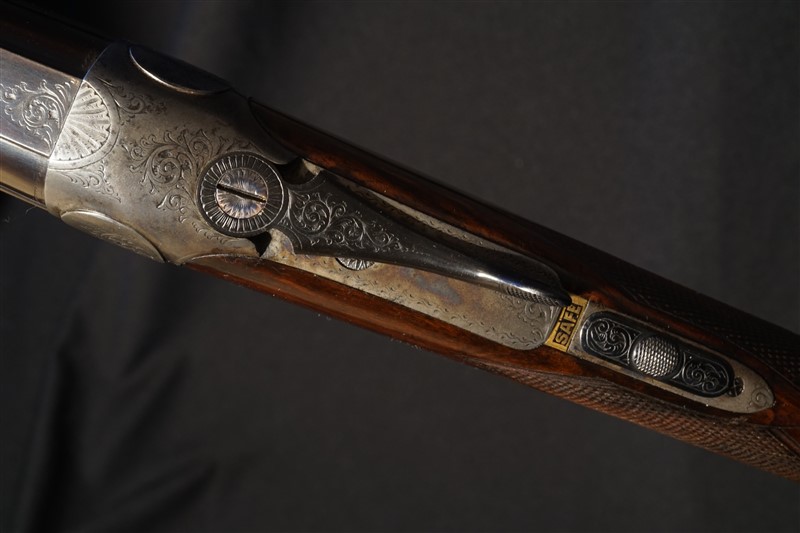 WWW.HillRodandGun.com
Hill Rod & Gun Company
The Bozeman Hotel
321 East Main Street, Suite 422
Bozeman, Montana 59715
United States of America
Phone: (406) 585-2228
Fax: (406) 585-2212
Copyright 2021 Hill Rod & Gun Co.