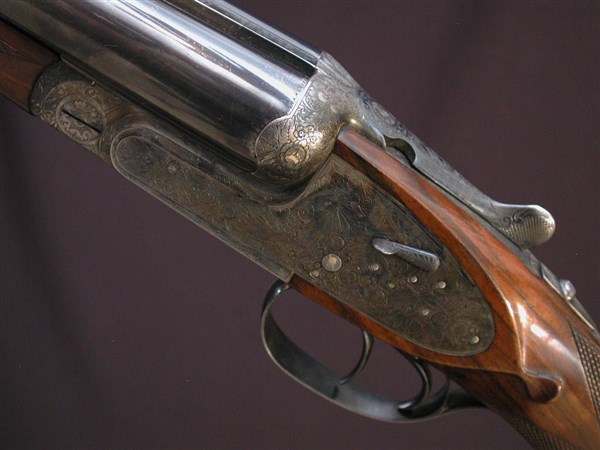 AYA, SPAIN, SLE, Model 53E, 2 3/4", 28" choked IC/Mod. 14 5/8" moderately figured wood to checkered butt. This bar action sidelock has all the bells and whistles - hand detachable locks, clipped fences, articulated front trigger, disc set strikers, hidden third fastener, flared drop points and gold washed locks. 6lbs 15oz. Cased. A high quality AYA suited to upland birds and clays.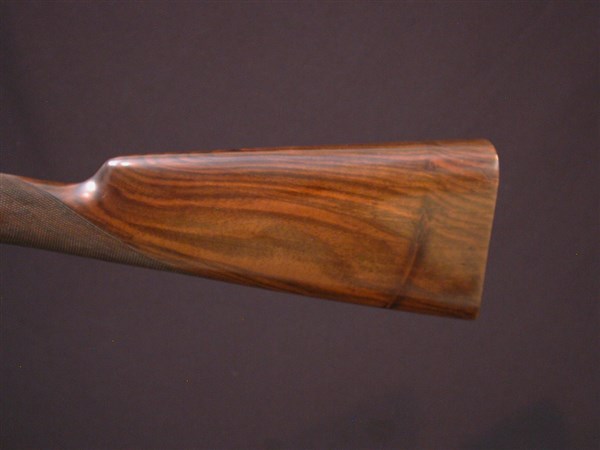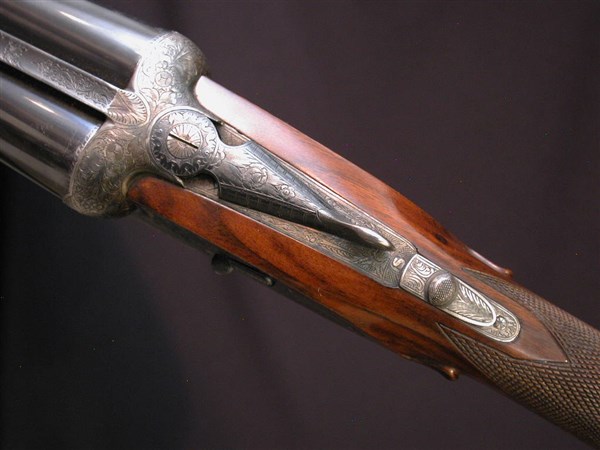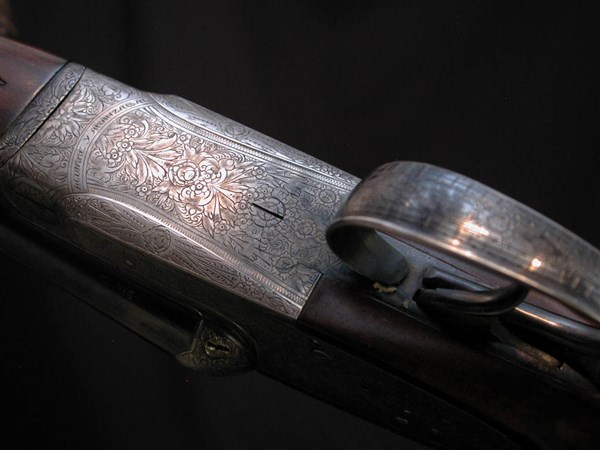 WWW.HillRodandGun.com
Hill Rod & Gun Company
The Bozeman Hotel
321 East Main Street, Suite 422
Bozeman, Montana 59715
United States of America
Phone: (406) 585-2228
Fax: (406) 585-2212
Copyright 2018 Hill Rod & Gun Co.