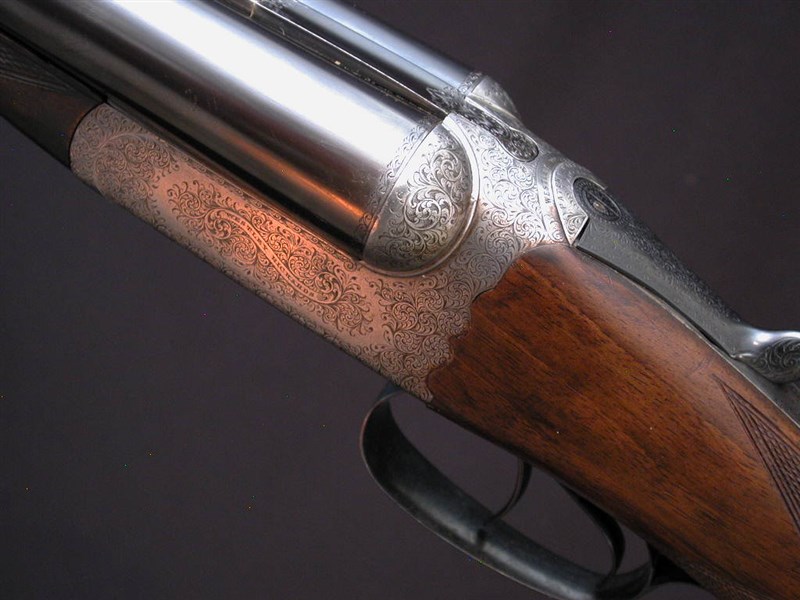 WESTLEY RICHARDS, LONDON, Drop Lock, 2 1/2", 28" choked Sk1/Full. 14 1/4" highly figured wood to checkered butt adorned by heel and toe plates. Scroll back action with delicate banner and scroll engraving, full coverage bottom plate engraving, beaded fences and jeweled locks. 6 1/2lbs cased with cleaning accessories and makers label.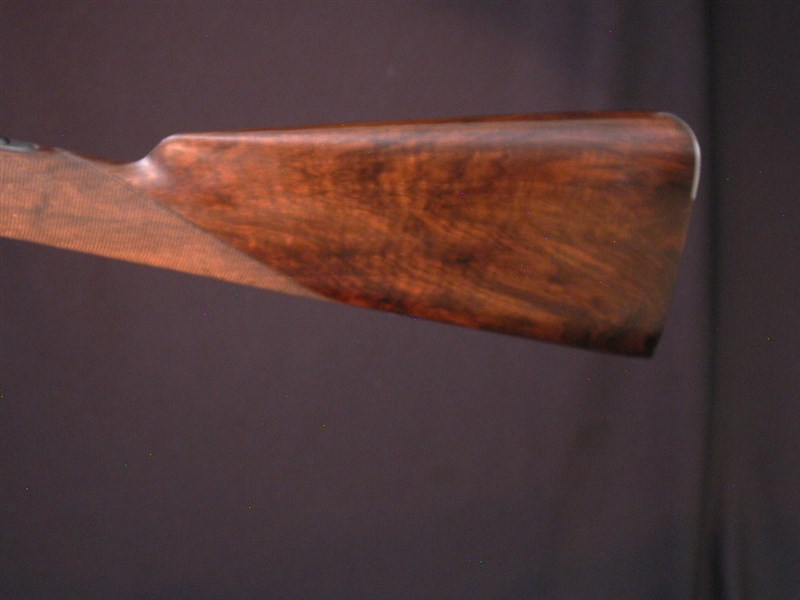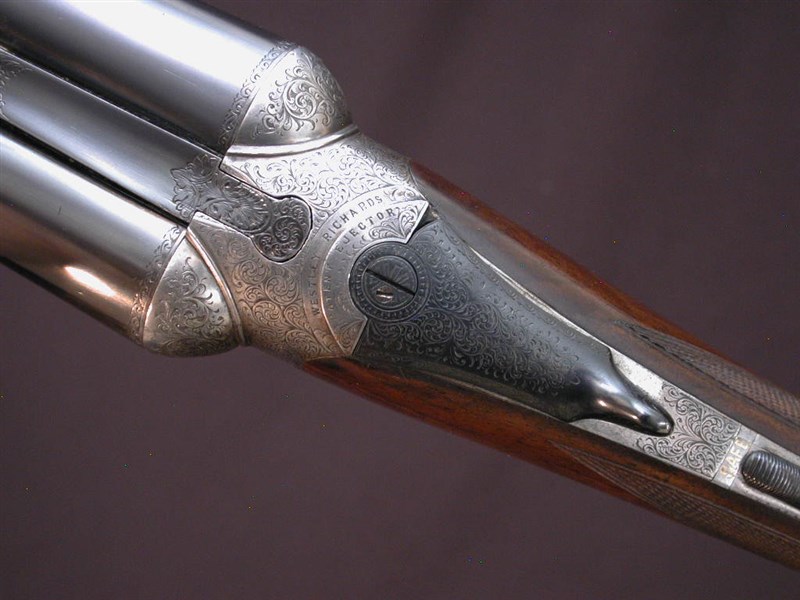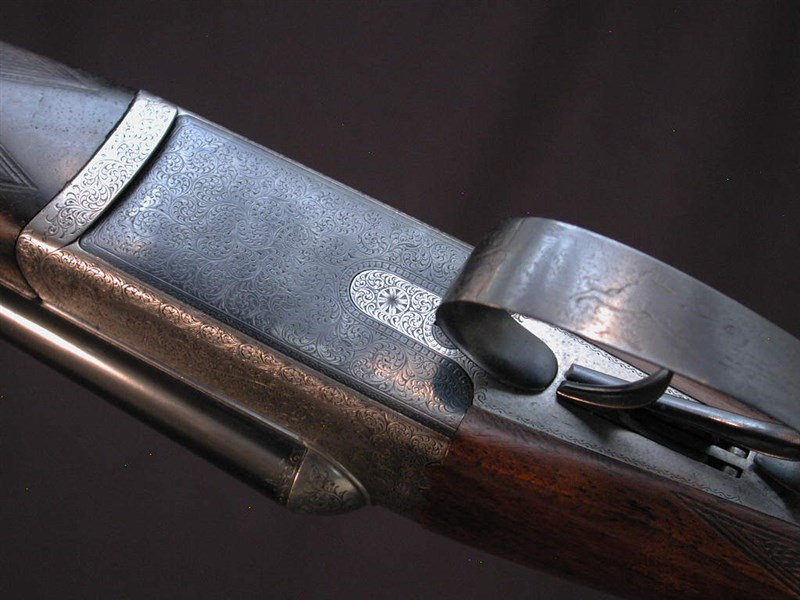 WWW.HillRodandGun.com
Hill Rod & Gun Company
The Bozeman Hotel
321 East Main Street, Suite 422
Bozeman, Montana 59715
United States of America
Phone: (406) 585-2228
Fax: (406) 585-2212
Copyright 2023 Hill Rod & Gun Co.