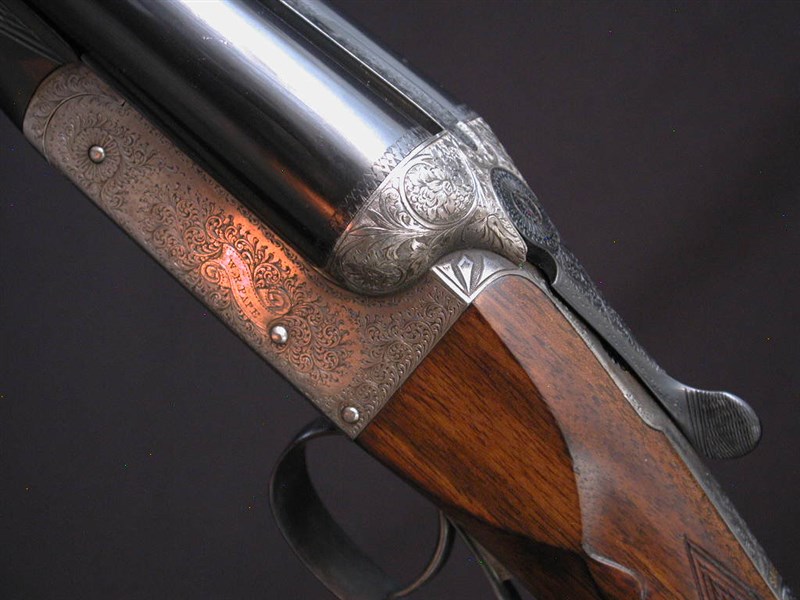 WR PAPE, NEWCASTLE ON TYNE, BLE, 2 3/4", 28" choked IC/IMod. 14 5/8" moderately figured wood to checkered butt. Crisp, fine English banner and scroll engraving makes this action pop and is amplified by the floral, full coverage engraving adorning the beautifully carved fences. Six and a half pounds in a period case with cleaning accessories and makers label only add to this top drawer boxlock. A rare find indeed from the Purdey of the North.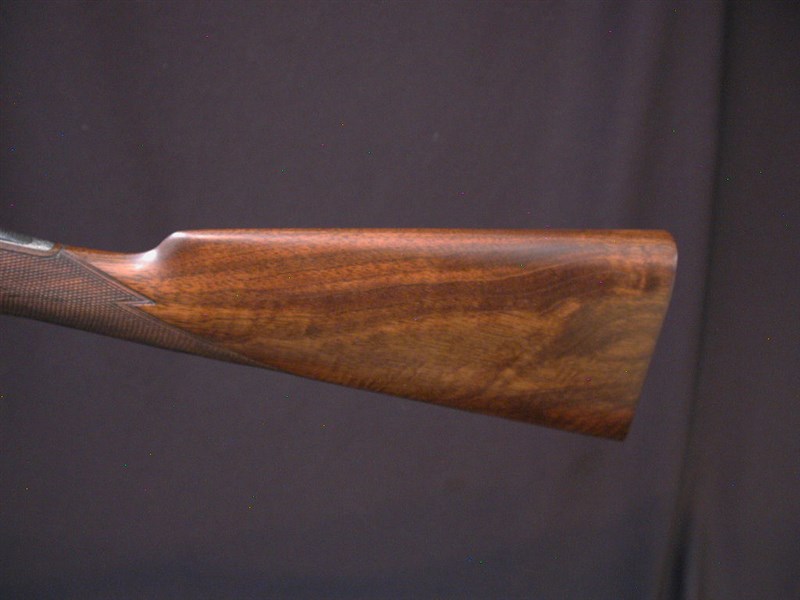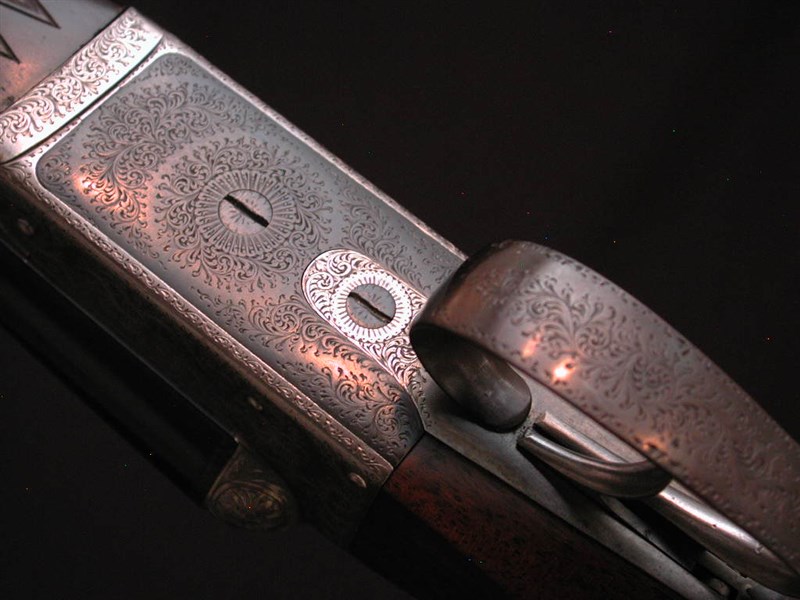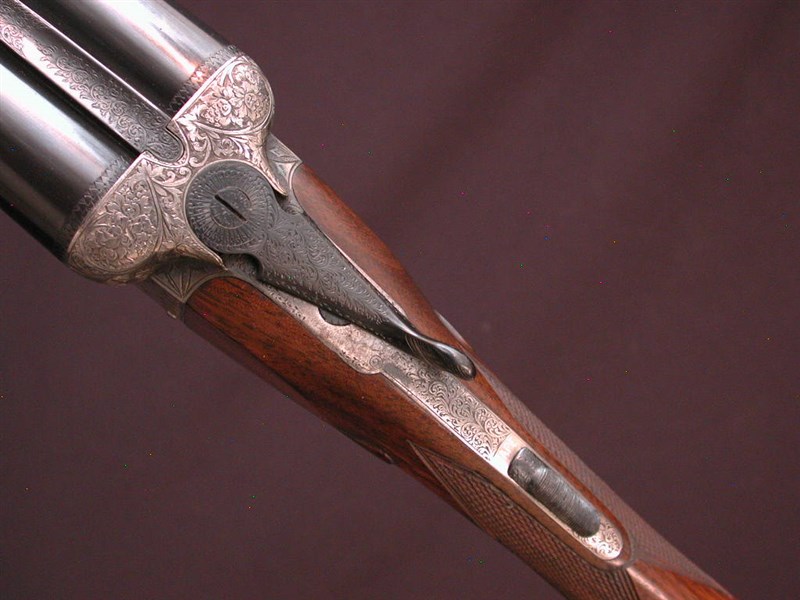 WWW.HillRodandGun.com
Hill Rod & Gun Company
The Bozeman Hotel
321 East Main Street, Suite 422
Bozeman, Montana 59715
United States of America
Phone: (406) 585-2228
Fax: (406) 585-2212
Copyright 2023 Hill Rod & Gun Co.