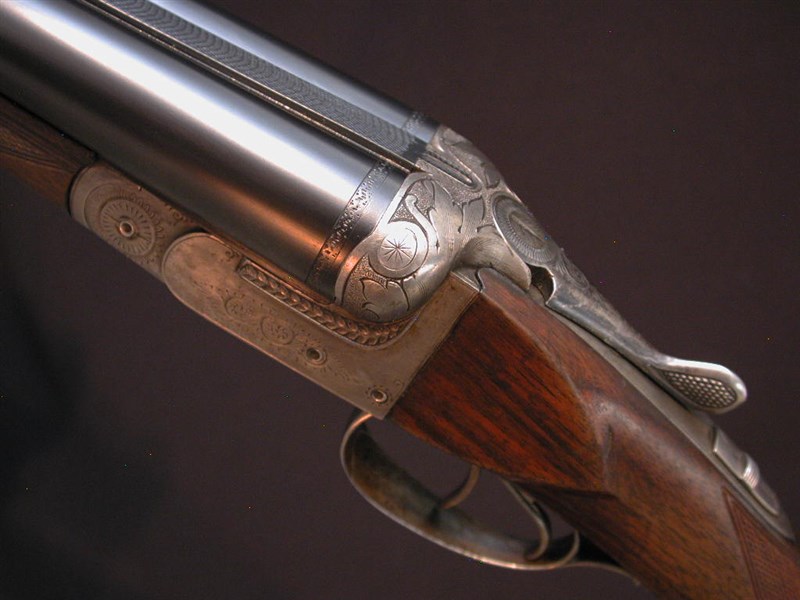 BELGIAN GUILD, LEIGE, BLNE, 2 1/2", 30" flat filed matte rib choked Mod/Full. 14 1/4" lightly figured wood to grooved butt. Bolstered action has clipped fences, Greener style cross bolt and barrel extension interceptor. Modest engraving with floral engraved fences. 6lbs 10oz. A fine shooter.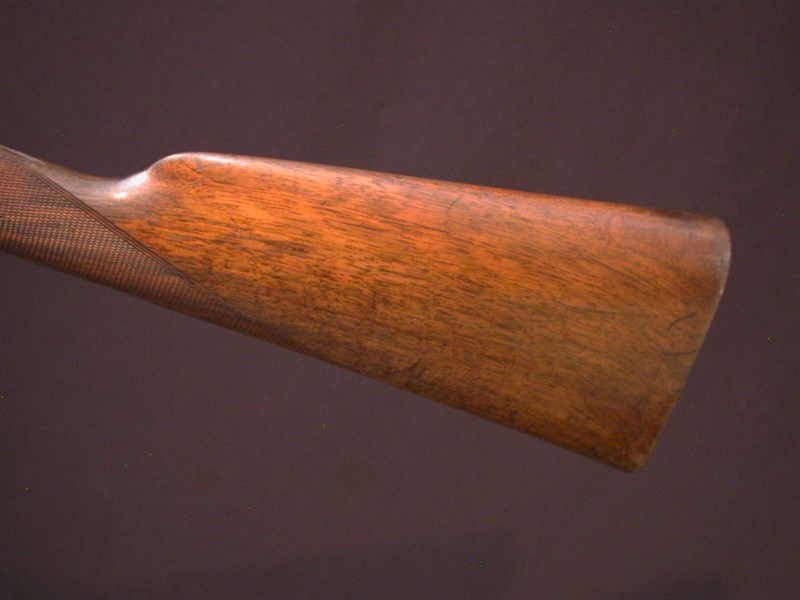 WWW.HillRodandGun.com
Hill Rod & Gun Company
The Bozeman Hotel
321 East Main Street, Suite 422
Bozeman, Montana 59715
United States of America
Phone: (406) 585-2228
Fax: (406) 585-2212
Copyright 2023 Hill Rod & Gun Co.