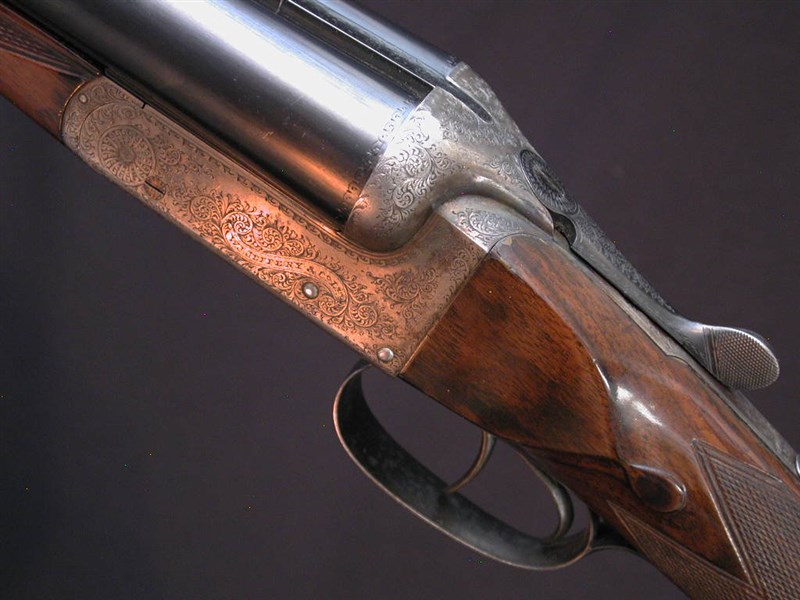 WJ JEFFERY, LONDON, BLE, 2 1/2", 28" choked Cyl/Full. 14 1/4" moderately figured to smooth butt. The action sports fine banner and scroll engraving as you would expect from this fine maker and retains much original case coloring. The action cleverly hides a cross bolt third fastener as well. Provides a comfortable feel in the hands at 6 lbs 6 oz.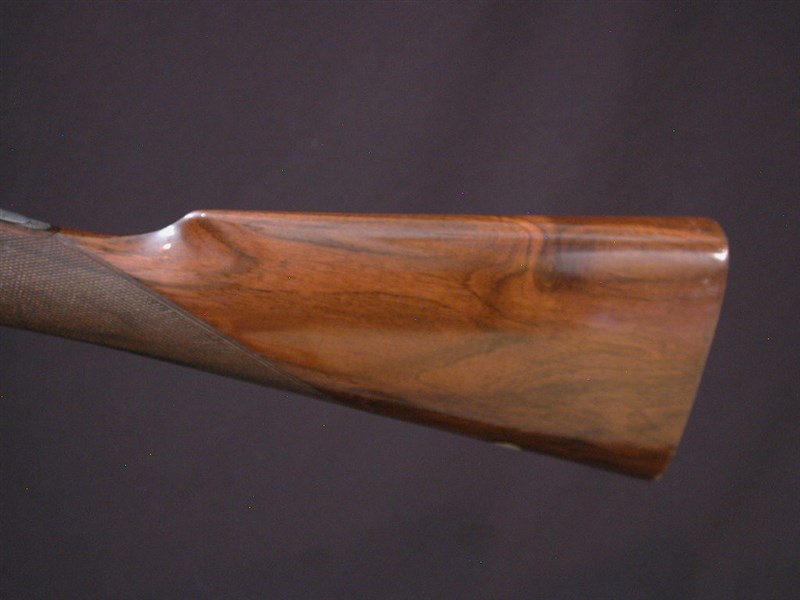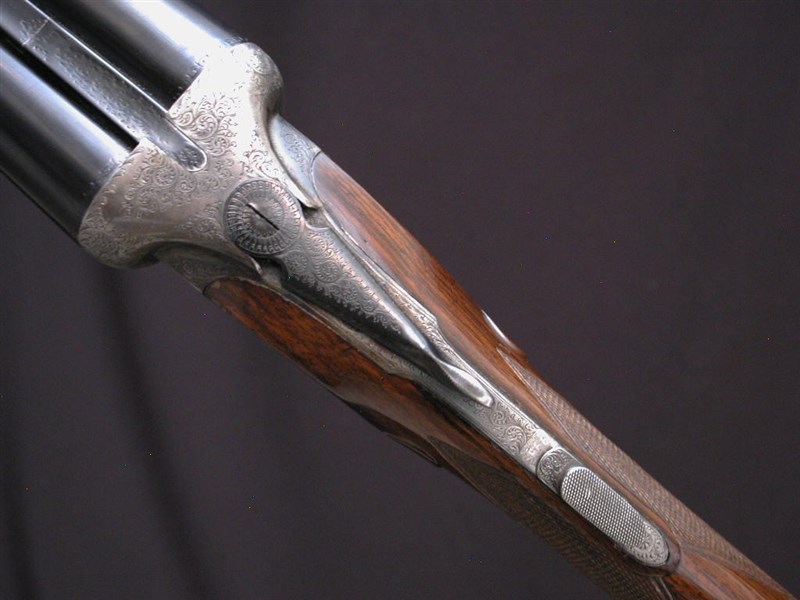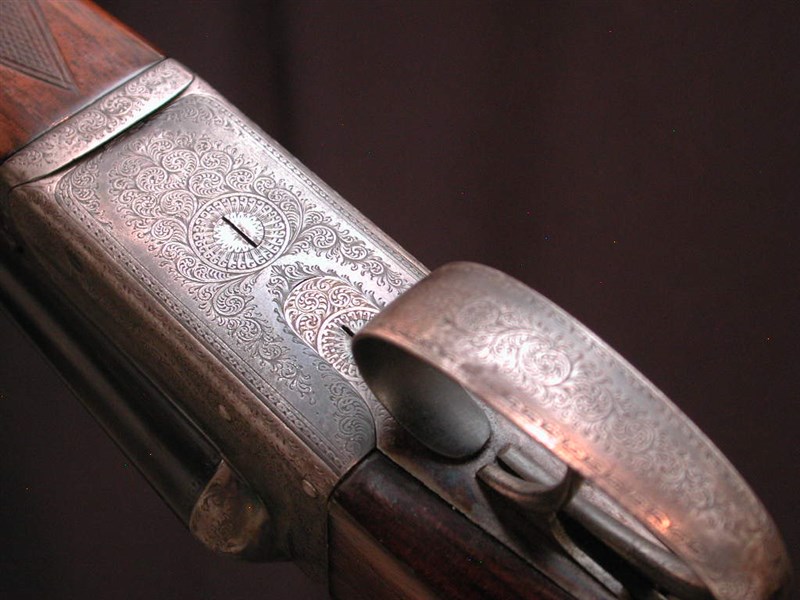 WWW.HillRodandGun.com
Hill Rod & Gun Company
The Bozeman Hotel
321 East Main Street, Suite 422
Bozeman, Montana 59715
United States of America
Phone: (406) 585-2228
Fax: (406) 585-2212
Copyright 2021 Hill Rod & Gun Co.