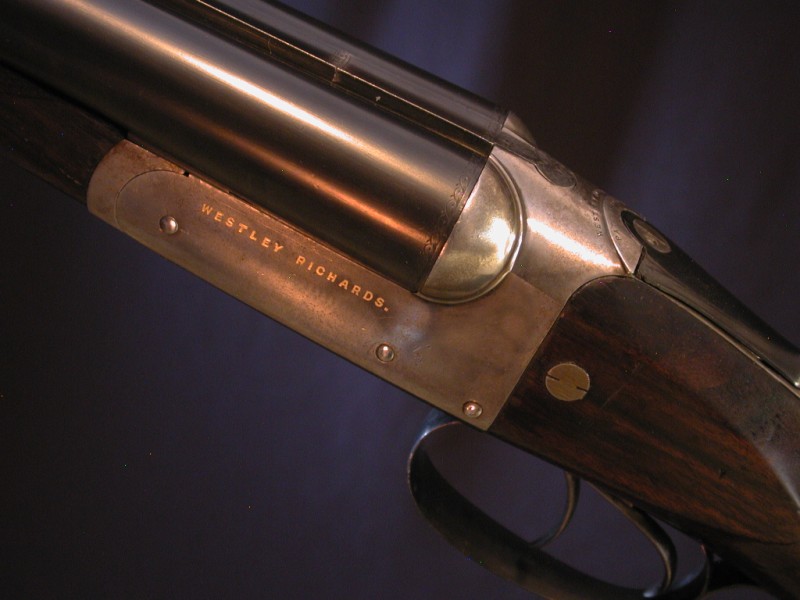 WESTLEY RICHARDS, LONDON, 16 bore, 2 1/2", 28" choked Cyl/Mod. Gold Name model. 15 1/8" strongly figured wood to grooved butt. Head of the stock had been pinned. Action has gone grey, lacks engraving except the Westley Richards inlays on each side of the action. Furniture and barrels reblacked not long ago. Nicely balanced and light for a 16 at 5 3/4oz. Cased with makers label.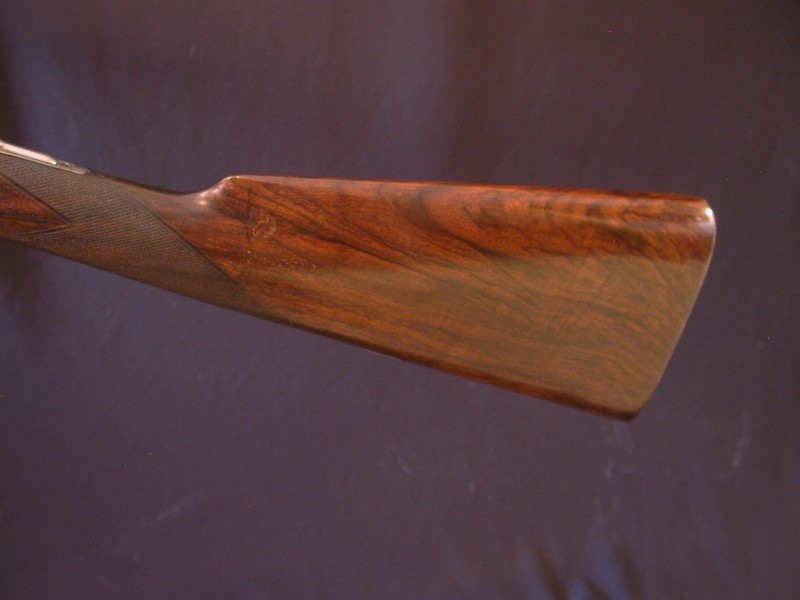 WWW.HillRodandGun.com
Hill Rod & Gun Company
The Bozeman Hotel
321 East Main Street, Suite 422
Bozeman, Montana 59715
United States of America
Phone: (406) 585-2228
Fax: (406) 585-2212
Copyright 2021 Hill Rod & Gun Co.