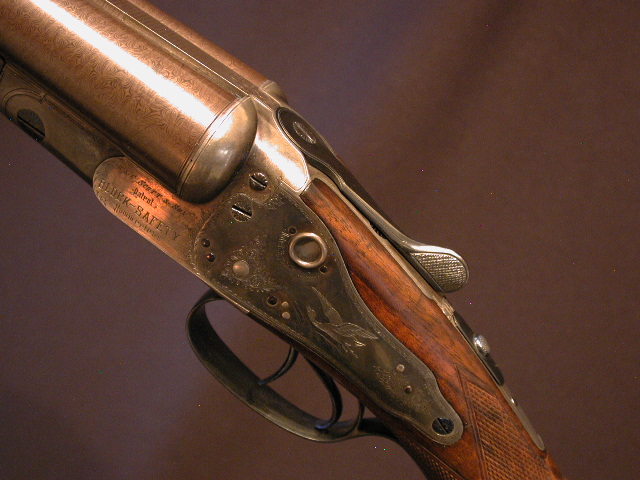 W&C SCOTT, BIRMINGHAM, SLNE with crystal cocking indicators, Nitro proved Damascus with beautiful finger print pattern, 2 3/4", 30" robust barrels with flat filed pigeon rib. 14 3/4" moderately figured wood to large Silvers pad. Action retains strong case colors (re-newed, gas ports, crystal cocking indicators, top safety - overall very clean and tidy. 7lbs 10oz. Great pigeon or clays gun.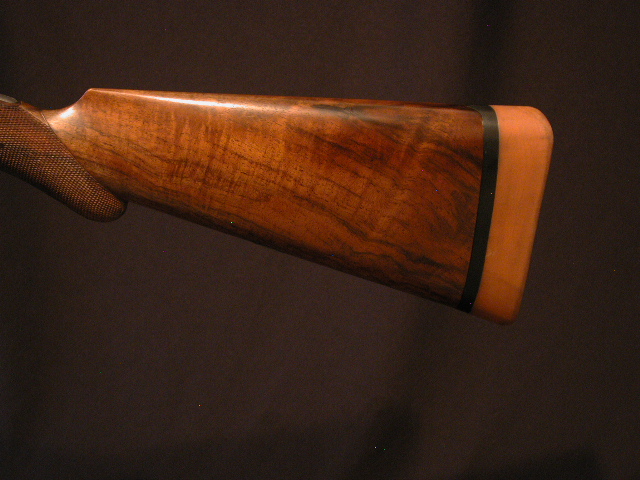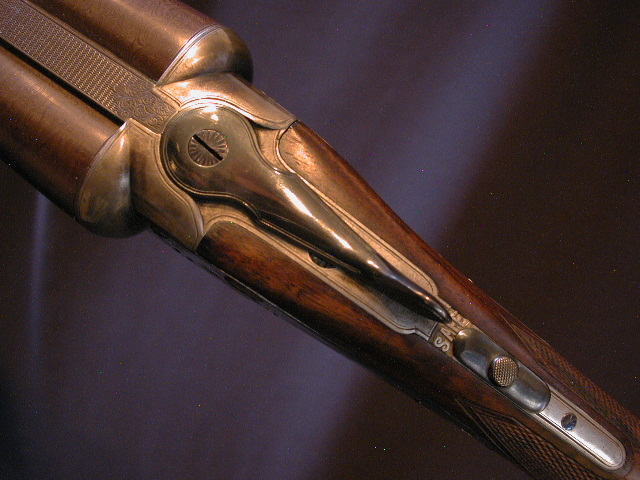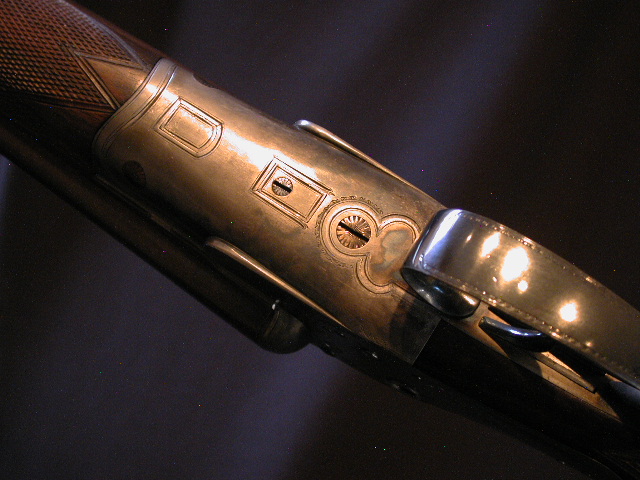 WWW.HillRodandGun.com
Hill Rod & Gun Company
The Bozeman Hotel
321 East Main Street, Suite 422
Bozeman, Montana 59715
United States of America
Phone: (406) 585-2228
Fax: (406) 585-2212
Copyright 2023 Hill Rod & Gun Co.