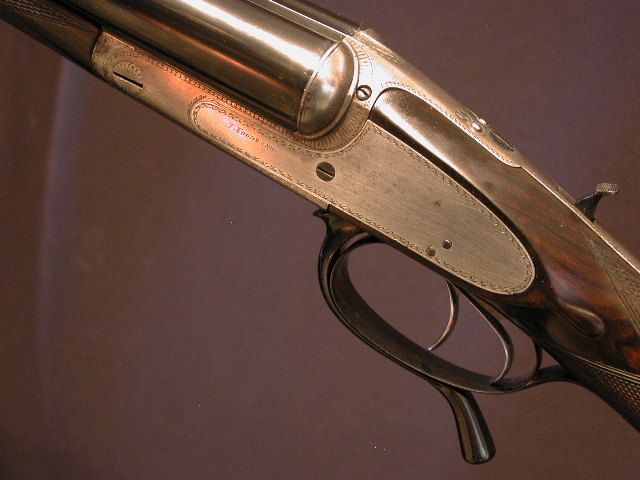 T. WOODWARD, BIRMINGHAM, Snap action SLNE, Seamlessly sleeved - beautiful work done in England 1955, 2 1/2", Cyl/Sk2. Gorgeous 14" highly figured wood to horn butt plate. Long elegant lines frame this rare lever cocking sidelock. It features boarder engraving, cocking indicators and toggle top safety. Exceptional handling characteristics, and unique - 6lbs 7oz.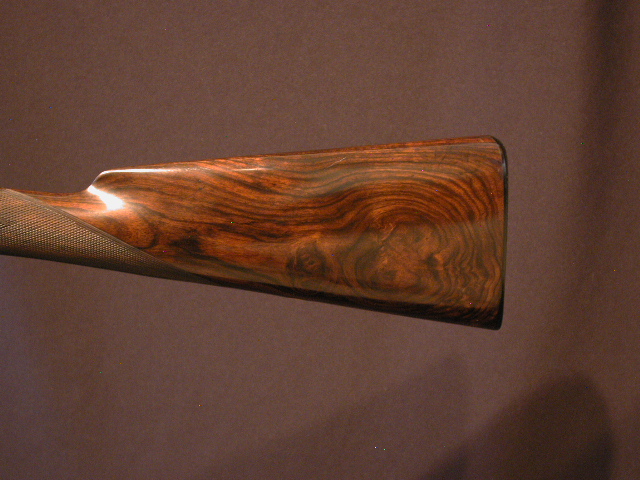 WWW.HillRodandGun.com
Hill Rod & Gun Company
The Bozeman Hotel
321 East Main Street, Suite 422
Bozeman, Montana 59715
United States of America
Phone: (406) 585-2228
Fax: (406) 585-2212
Copyright 2023 Hill Rod & Gun Co.