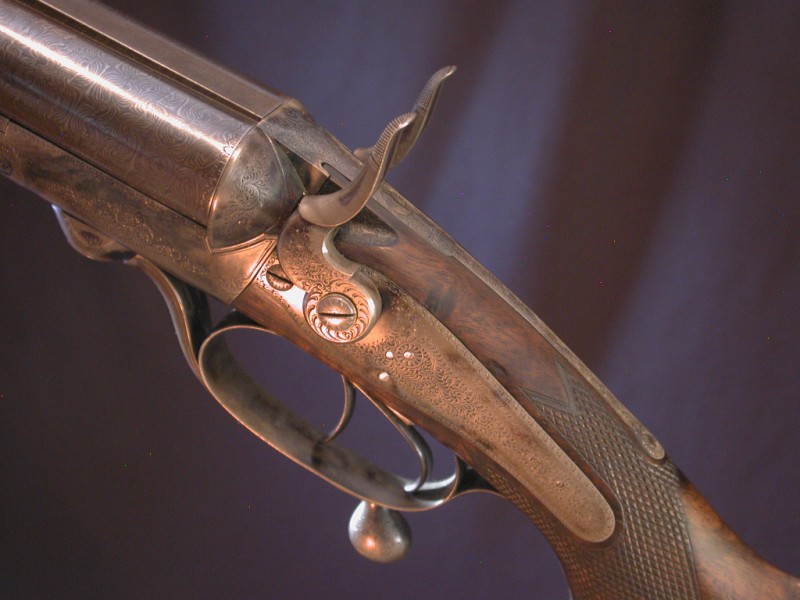 T MURCOTT, LONDON, 577-500 BPE, Double rifle. 28" Damascus with Henry rifling built by Adams and Tait. 15 1/8" highly figured wood to wrinkly Silvers pad. The Slide and Drop action is based on S.R. & W. Trulock patent no. 1904 of 1867. The case colors have been renewed and the non-rebounding locks are very clean and tidy indeed. Gun is in restored condition overall and is quite handsome from a very famous maker who revolutionized the side by side world. 8 1/4lbs.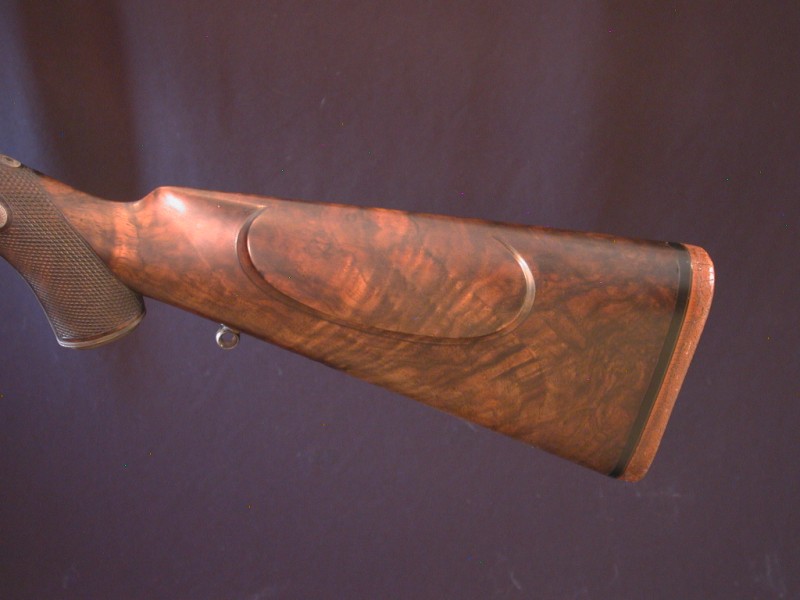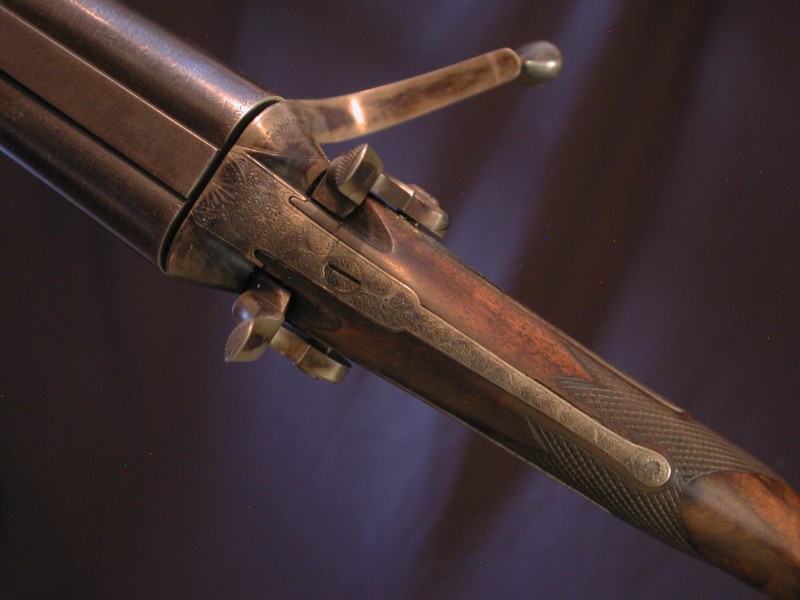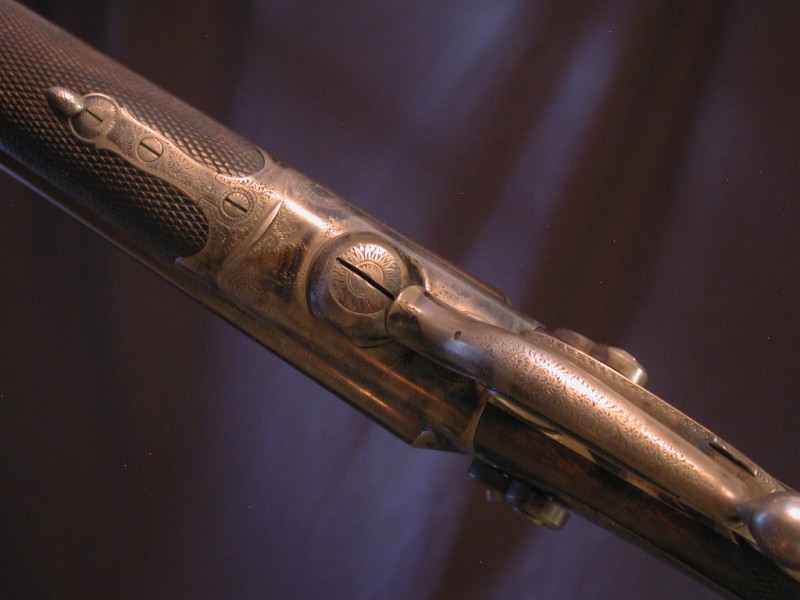 WWW.HillRodandGun.com
Hill Rod & Gun Company
The Bozeman Hotel
321 East Main Street, Suite 422
Bozeman, Montana 59715
United States of America
Phone: (406) 585-2228
Fax: (406) 585-2212
Copyright 2021 Hill Rod & Gun Co.