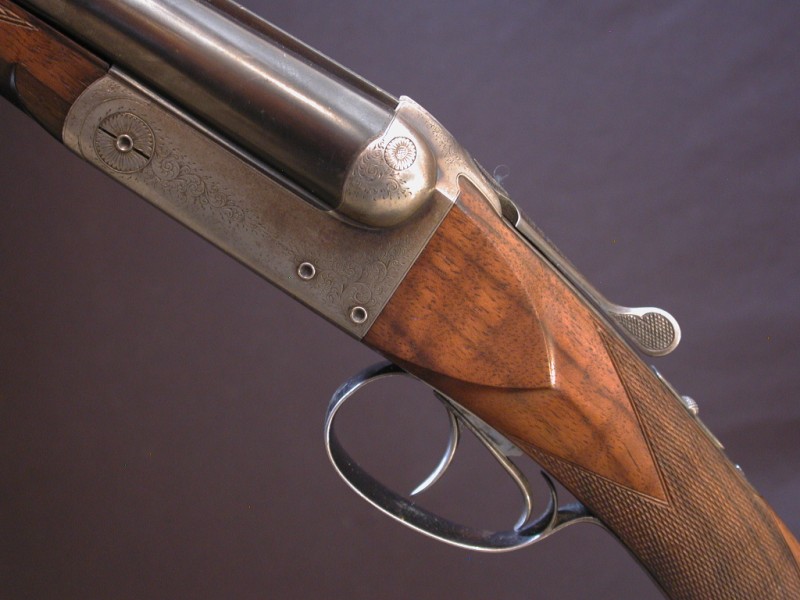 LEBEAU COURALLY, LIEGE, BLE, 24 bore, 2 1/2", 27" choked .003" and .006". 14 1/2" moderately figured wood with a strong wavy grain structure to leather covered pad. This tidy boxlock has gone grey and its attributes include clipped fences, Greener style cross bolt and elegant gold lettering. The gun is but a whisper in the hands and ready for the field including 25 boxes of 24ga ammo. You will not tire of carrying the gun at 4lbs 13oz.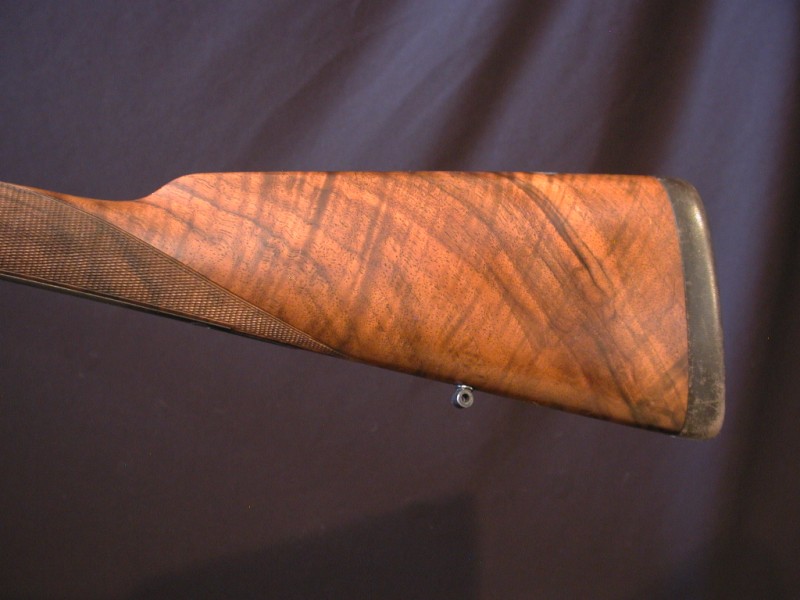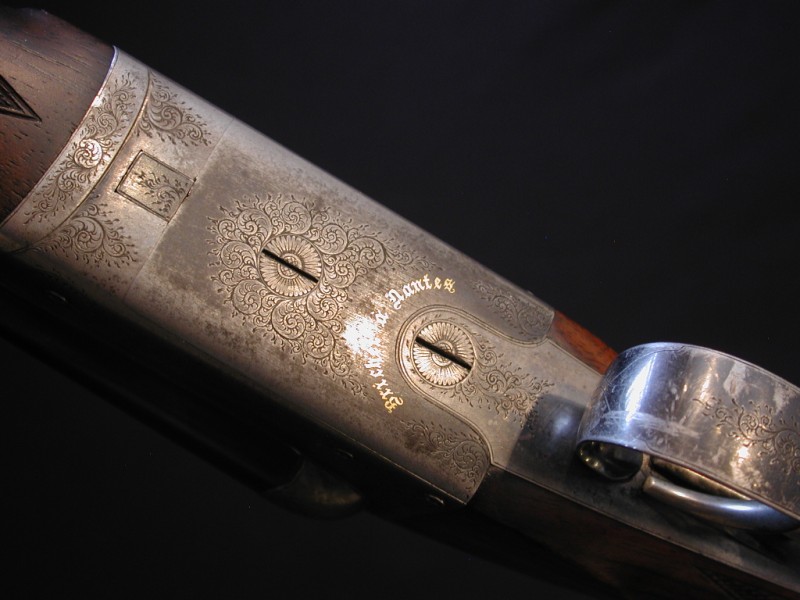 WWW.HillRodandGun.com
Hill Rod & Gun Company
The Bozeman Hotel
321 East Main Street, Suite 422
Bozeman, Montana 59715
United States of America
Phone: (406) 585-2228
Fax: (406) 585-2212
Copyright 2021 Hill Rod & Gun Co.