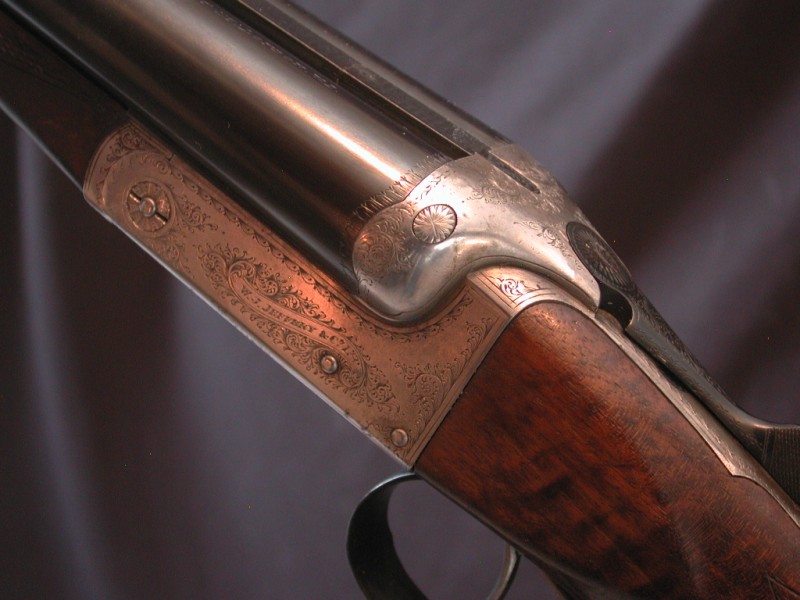 WJ JEFFREY, LONDON, BLNE, 2 3/4", 28" filed matte rib choked Full/Full. 14 7/8" highly figured wood with strong fiddle back grain to black recoil pad. Robust action has gone grey and includes clipped fences and Greener style cross bolt. 7lbs 3oz. Recently refinished and ready for a lifetime of service.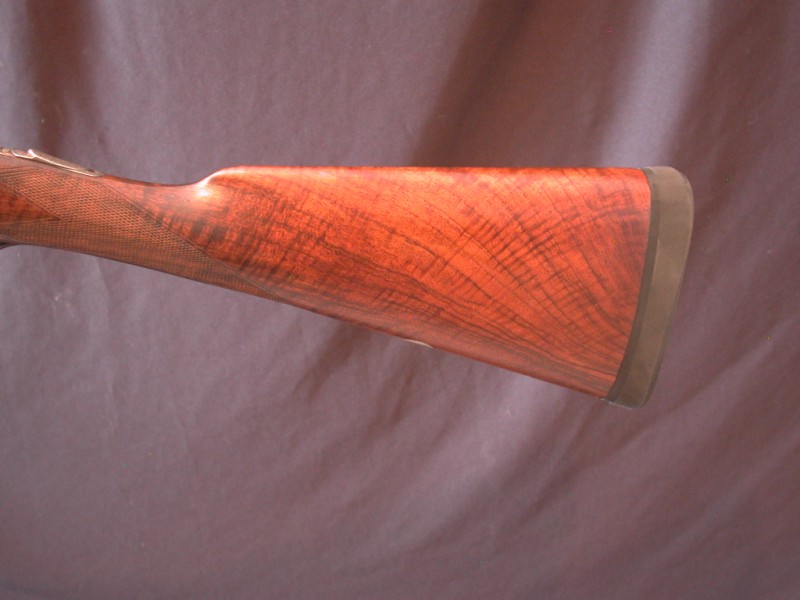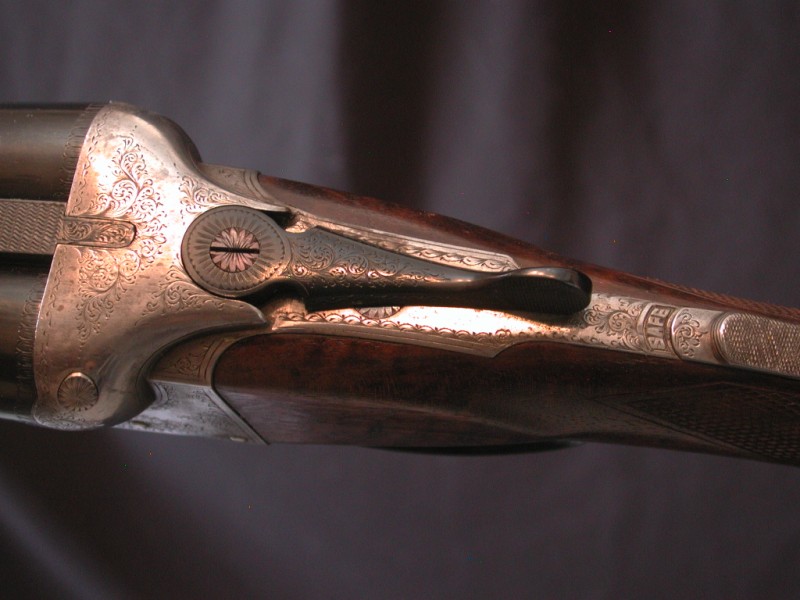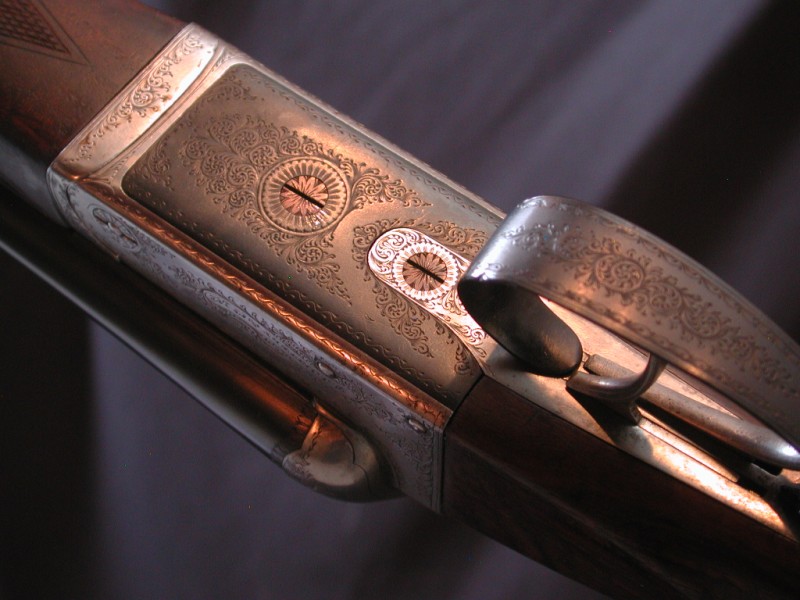 WWW.HillRodandGun.com
Hill Rod & Gun Company
The Bozeman Hotel
321 East Main Street, Suite 422
Bozeman, Montana 59715
United States of America
Phone: (406) 585-2228
Fax: (406) 585-2212
Copyright 2021 Hill Rod & Gun Co.