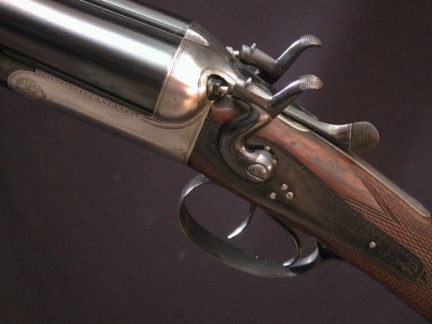 I. HOLLIS & SONS, LONDON, Round body back action hammer gun with rebounding hammers. 2 3/4" 28" choked Sk1/Full. 14 5/8" lightly figured wood to horn butt plate. Border engraved, action has gone grey and lock plates, hammers, furniture and barrels have been reblacked recently. 6lbs 5oz. A good entry level hammer gun.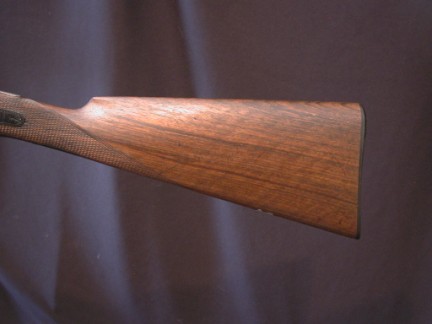 WWW.HillRodandGun.com
Hill Rod & Gun Company
The Bozeman Hotel
321 East Main Street, Suite 422
Bozeman, Montana 59715
United States of America
Phone: (406) 585-2228
Fax: (406) 585-2212
Copyright 2021 Hill Rod & Gun Co.