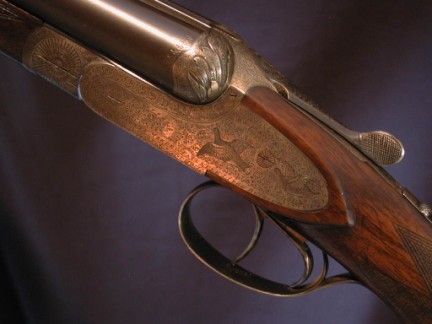 FRANCOTTE, LEIGE, 28 bore, BLE with beautifully engraved sideplates. 26" choked IC/Mod. 14 3/8" lightly figured half pistol to grooved horn butt plate. Action retains moderate case colors and features game birds, deep relief carved fences, sideclips and intercepting sears. Stunning and slender gun in hand tipping the scales at a hefty 4 3/4lbs.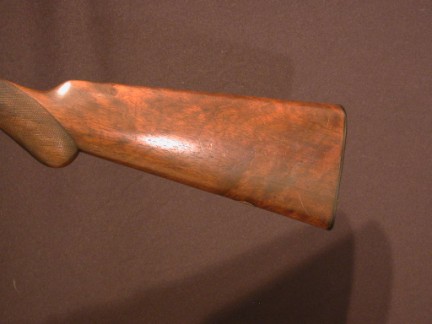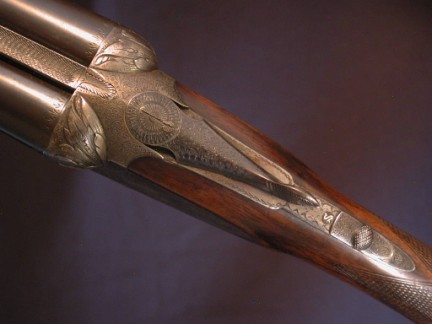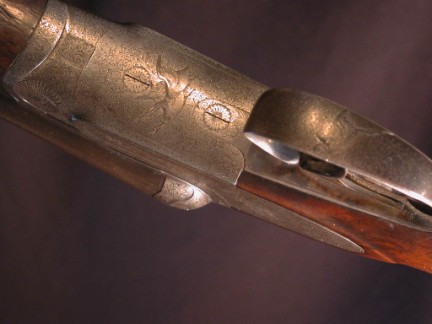 WWW.HillRodandGun.com
Hill Rod & Gun Company
The Bozeman Hotel
321 East Main Street, Suite 422
Bozeman, Montana 59715
United States of America
Phone: (406) 585-2228
Fax: (406) 585-2212
Copyright 2021 Hill Rod & Gun Co.