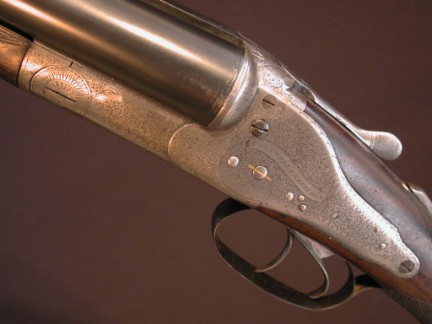 COGSWELL & HARRISON, LONDON, SLNE, Patent 761 dipped edge locks, 2 1/2" 30" choked IC/Full - re-barreled by Cogswell & Harrison 55 years ago. 14 1/2" lightly figured wood to grooved butt. Action has gone grey. 7 1/4lbs. A proven forest protector. New this gun was presented to Col. E Janes by his colleagues in appreciation for his services rendered during the Boer War. Col. Janes served his country through WWI and as Col-in-Chief of the Royal Army Medical Corps in the War Office during WWII. At one point the Colonel found his woods being trimmed by local gypsies and after numerous warnings the Colonel presented himself and this gun loaded with rock salt. Aiming for their derriere's he ran them off. Two gypsies were later treated for their "stinging" injuries and the Colonel admonished by the Reading Magistrate Court.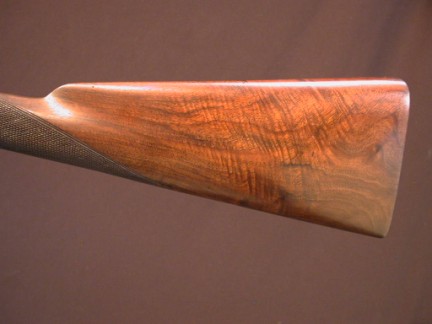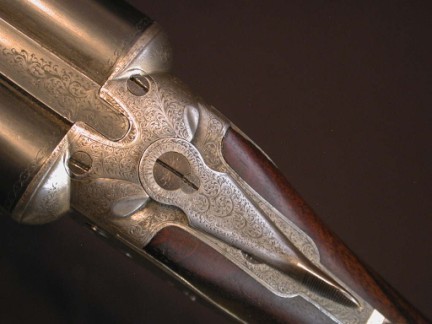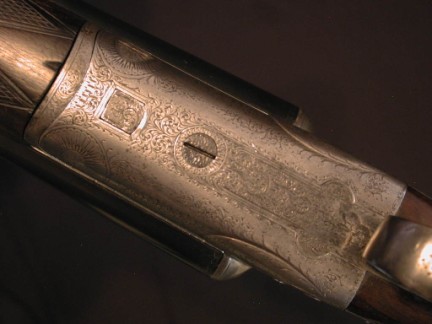 WWW.HillRodandGun.com
Hill Rod & Gun Company
The Bozeman Hotel
321 East Main Street, Suite 422
Bozeman, Montana 59715
United States of America
Phone: (406) 585-2228
Fax: (406) 585-2212
Copyright 2023 Hill Rod & Gun Co.