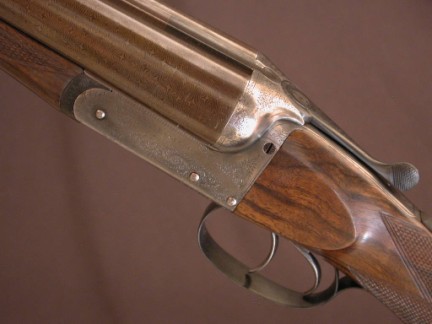 JW POTTER, BIRMINGHAM, BLE, 2 1/2", 30" Nitro proofed Damascus choked Cyl/Lt.Mod. Barrels retain spot on dimensions from 1988 nitro proof. Long 15 3/4" moderately figured wood with strong fiddle back texture. Brushed Webley Screw Grip Action with intercepting sears. Furniture blacked not long ago. Beautifully balance long barreled gun with long lop. Easy for a big man to carry at 6lbs 4oz.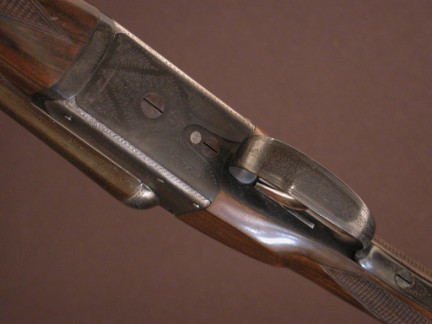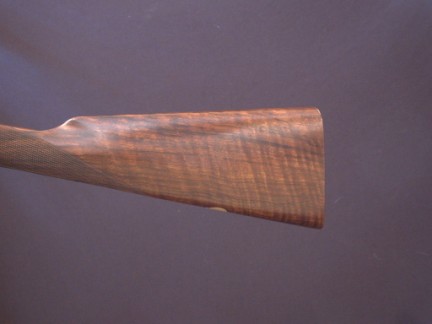 WWW.HillRodandGun.com
Hill Rod & Gun Company
The Bozeman Hotel
321 East Main Street, Suite 422
Bozeman, Montana 59715
United States of America
Phone: (406) 585-2228
Fax: (406) 585-2212
Copyright 2023 Hill Rod & Gun Co.