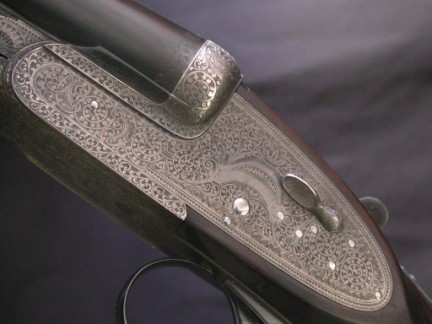 UNSIGNED, BELGIAN, SLE, 2 3/4", 28 1/2" Choked SK1/Mod. 14 1/2" highly figured wood with a very well matched comb insert to black recoil pad. Action retains moderated case colors and features exceptional open spiral engraving. Beaded fences, hand detachable locks, articulated front trigger, hidden third fastener and disc set strikers adorn this finely sculpted receiver. 6lbs 10oz.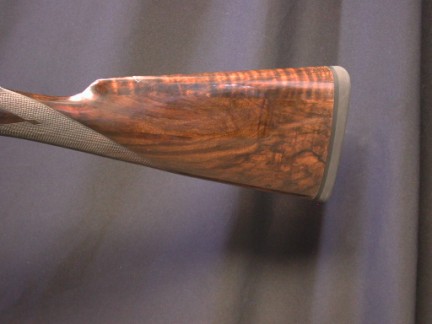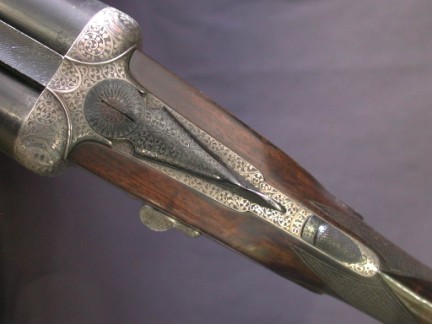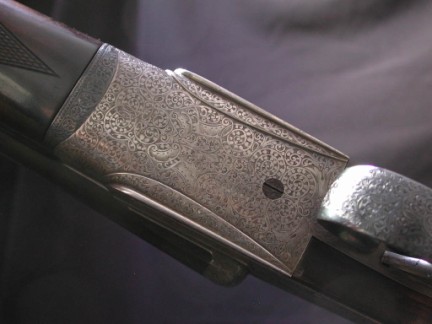 WWW.HillRodandGun.com
Hill Rod & Gun Company
The Bozeman Hotel
321 East Main Street, Suite 422
Bozeman, Montana 59715
United States of America
Phone: (406) 585-2228
Fax: (406) 585-2212
Copyright 2023 Hill Rod & Gun Co.