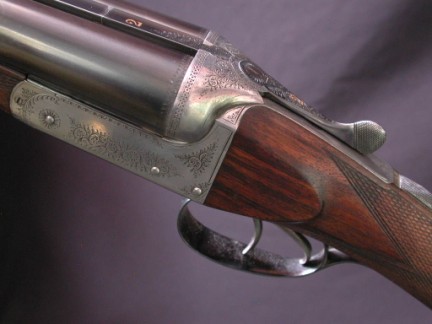 ARMY & NAVY, LONDON, BLE, 2 1/2", 30" choked Sk1/LtMod. 14 5/8" moderately figured wood to horn butt plate. Action has gone grey, finely engraved and is no. 2 of a pair- a gold 2 adorns both the barrels and forend. This gun is extremely well made and feels as if it opens and closes on ball bearings. Very wieldy at 6lbs 9oz.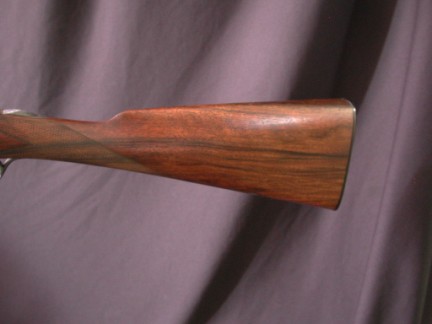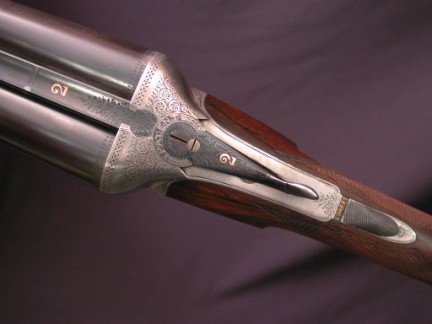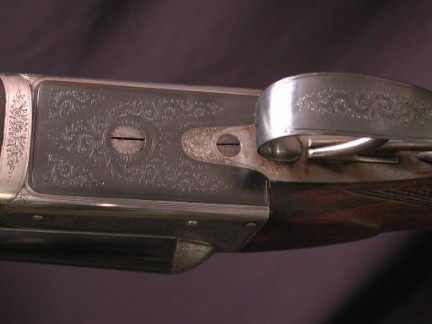 WWW.HillRodandGun.com
Hill Rod & Gun Company
The Bozeman Hotel
321 East Main Street, Suite 422
Bozeman, Montana 59715
United States of America
Phone: (406) 585-2228
Fax: (406) 585-2212
Copyright 2023 Hill Rod & Gun Co.