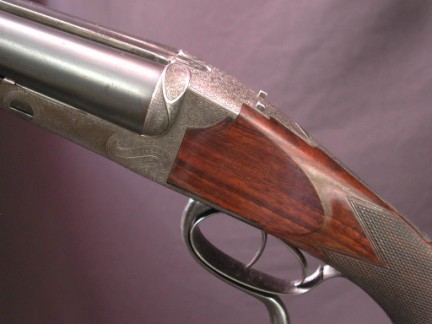 T. Bissel, LONDON, Trigger plate non-ejector. Seamlessly sleeved 2 1/2", IC/IMod. 14 1/8" lightly figured half pistol to checkered butt. Snap action underlever, double under bite with Rigby type rising bite on looped rib extension. Square peg cocking indicators, disc set strikers and pendulum safety. shallow framed action has gone grey with fine scroll engraving and fluted fences. Forend features profusely engraved rotary lever similar to what you might see on a double rifle - 7lbs. Exotic action sure to turn heads.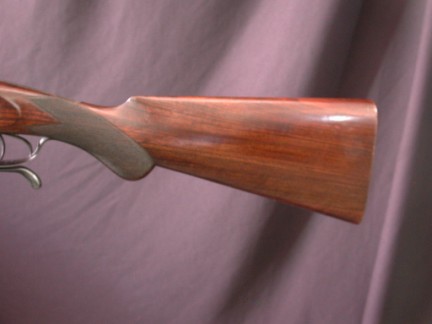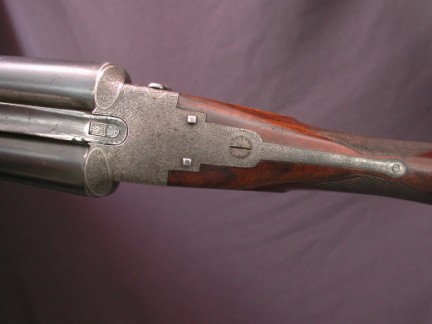 WWW.HillRodandGun.com
Hill Rod & Gun Company
The Bozeman Hotel
321 East Main Street, Suite 422
Bozeman, Montana 59715
United States of America
Phone: (406) 585-2228
Fax: (406) 585-2212
Copyright 2023 Hill Rod & Gun Co.