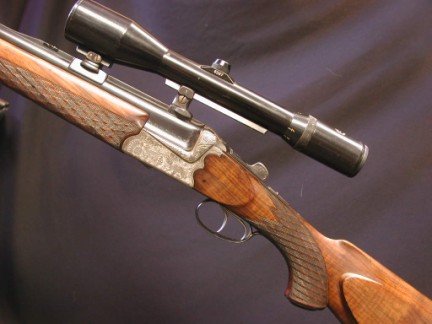 E KETTNER, GERMANY, O/U,BLNE, Combination gun - 16bore (2 3/4") over 7x75R. 26" solid rib with claw mounts and flip up sight - includes Schmidt & Bender 2 1/2-8X scope and scope mounts. Moderately figured wood with basket weave checkering, cheek piece,sling swivels and horn grip cap. 13 7/8" to horn butt plate. Scroll back, bolstered action game scene engraved with stag, pointer and pheasant. 6lbs 5oz without scope.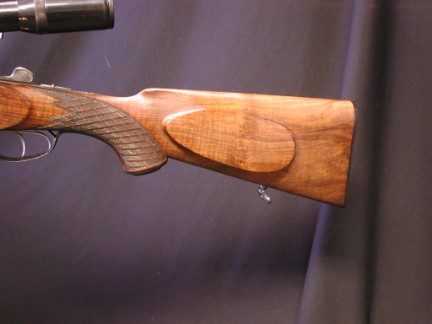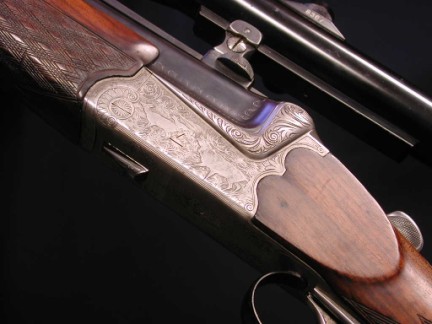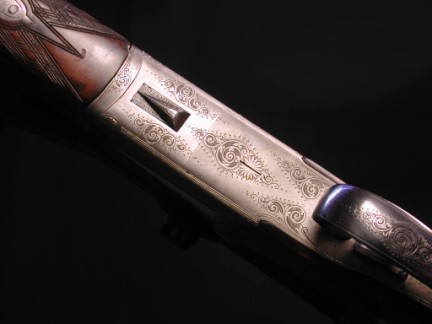 WWW.HillRodandGun.com
Hill Rod & Gun Company
The Bozeman Hotel
321 East Main Street, Suite 422
Bozeman, Montana 59715
United States of America
Phone: (406) 585-2228
Fax: (406) 585-2212
Copyright 2023 Hill Rod & Gun Co.