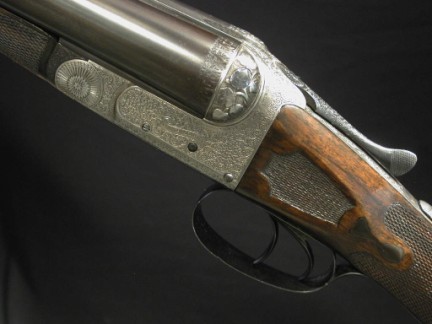 BONEHILL, BIRMINGHAM, BLE 2 1/2", 28" file matte rib with third fastener, choked Cyl/IMod. 14 1/8" highly figured with strong fiddle back wood to original horn butt plate. Stock and forend have checkered side panels and horn inlays. Assisted opening action has gone grey with 90% coverage fine scroll, floral and banner engraving and beaded fences have vine leaf engraving. Very well balanced at 6lbs 6oz. This Bonehill exhibits a very unique assisted opening system and stands out in both workmanship and design.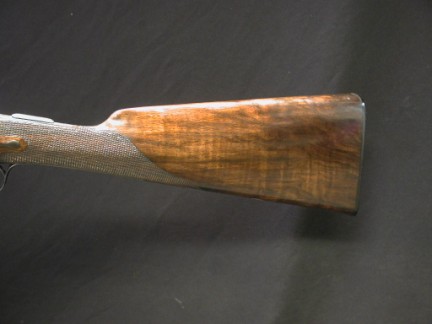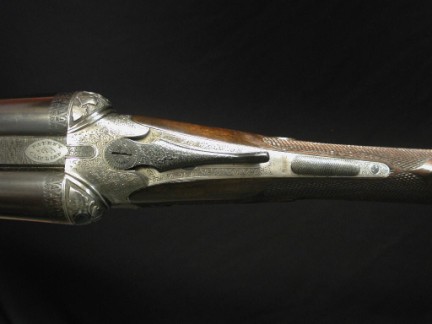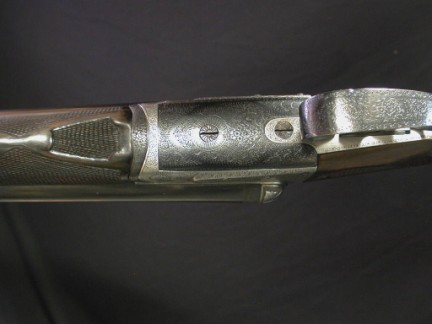 WWW.HillRodandGun.com
Hill Rod & Gun Company
The Bozeman Hotel
321 East Main Street, Suite 422
Bozeman, Montana 59715
United States of America
Phone: (406) 585-2228
Fax: (406) 585-2212
Copyright 2023 Hill Rod & Gun Co.