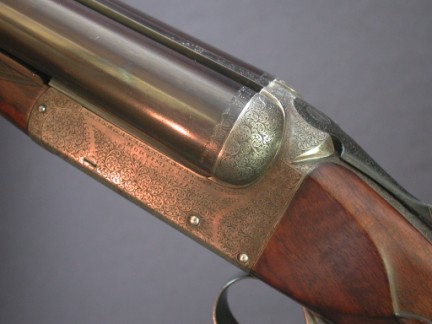 MORTIMER & SON, EDINBURGH, BLE, 2 1/2", 28" choppper lump, choked IC/Full. 15 7/8" well figured wood to Silvers pad. Action retains moderate to strong case colors, top drawer sharp, full coverage scroll. Features sculpted action, beaded fences, gold plated internal parts and Southgate ejectors. This stunning piece tips the scales at 6 1/2lbs and it full weight comes to bear as it basks in its original case with makers label, accoutrements and outer case adornment proudly stating "His Highness Maharaja of Rewa". Rewa is a north central province in India famous for its white tigers and rich hunting history. This fine gun represents the English gun trades ability to produce a Best boxlock and one cant be too surprised it comes from a Scottish firm. This proud firms history begins in the mid 1700s, eventually absorbs Joeseph Harkom and is later taken over by John Dickson.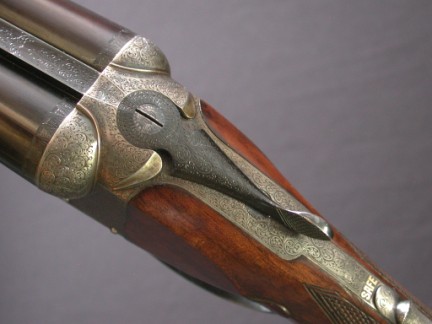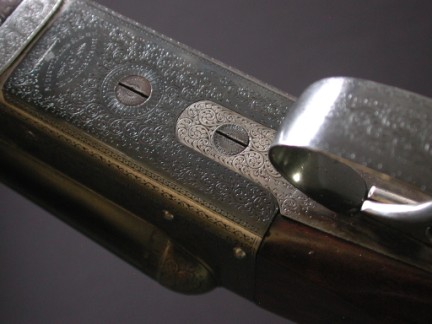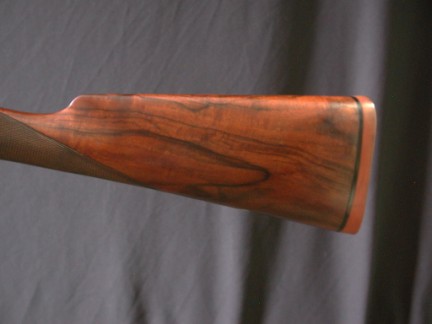 WWW.HillRodandGun.com
Hill Rod & Gun Company
The Bozeman Hotel
321 East Main Street, Suite 422
Bozeman, Montana 59715
United States of America
Phone: (406) 585-2228
Fax: (406) 585-2212
Copyright 2023 Hill Rod & Gun Co.