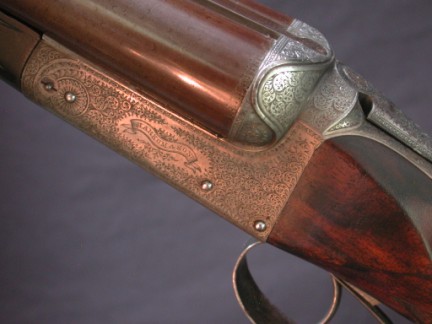 JOSEPH HARKOM, EDINBURGH, BLE, 2 1/2", 30" Nitro proofed Damascus choked Cyl/Full - browned not long ago. Min wall .022" and .024". Half pistol with horn grip cap, 14 3/4" stunning highly figured wood with strong fiddle back texture including 1/2" wood extension with grooved butt. Unique terraced and highly sculpted action retains weak case colors and is completely covered in breath taking fine scroll engraving. Beautifully balanced in the hand the gun weighs 6 1/2lbs. This action stands out in any gun rack and is begging for an article on its unique action. The entire gun - lock stock and barrels stands as a work of art and exemplify the prolific design explosion before the turn of the 19th century and only adds to list of outstanding gun producers of Scotland.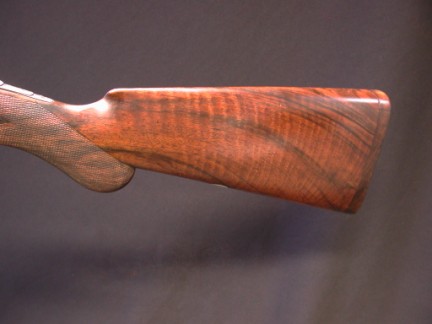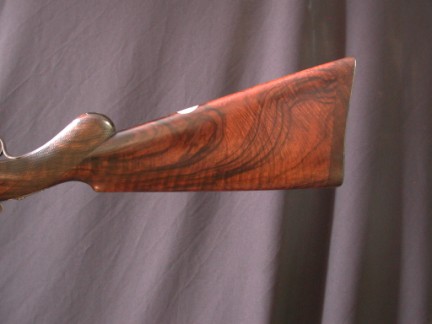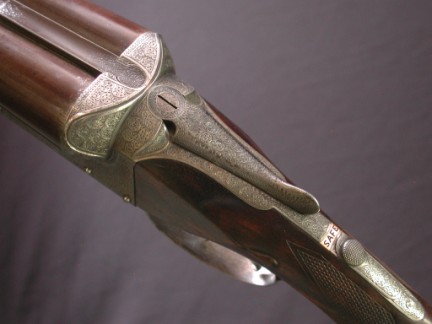 WWW.HillRodandGun.com
Hill Rod & Gun Company
The Bozeman Hotel
321 East Main Street, Suite 422
Bozeman, Montana 59715
United States of America
Phone: (406) 585-2228
Fax: (406) 585-2212
Copyright 2023 Hill Rod & Gun Co.