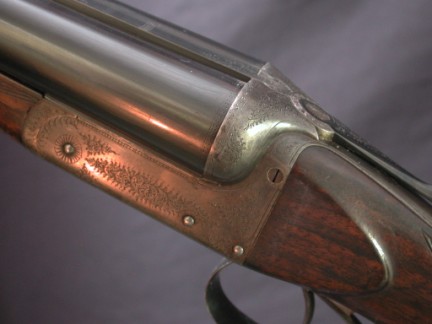 JA SCOTCHER, ST EDMUNDS, BLNE, 2 1/2", 30" choked Mod/Full. 14 5/8" well figured wood to horn butt plate. Action retains weak to moderate case colors and is of exceptional high quality being a Webley Screw grip with intercepting sears and disc set strikers. Engraving is fine and delicate. 6 1/2lbs. According to Boothroyds Directory only 9 Scotcher guns are known to exist.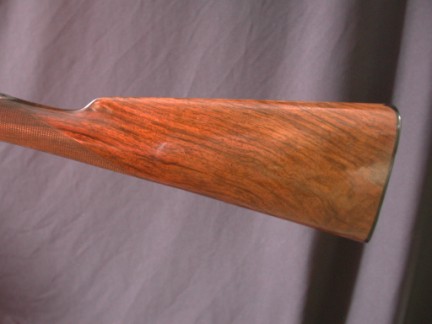 WWW.HillRodandGun.com
Hill Rod & Gun Company
The Bozeman Hotel
321 East Main Street, Suite 422
Bozeman, Montana 59715
United States of America
Phone: (406) 585-2228
Fax: (406) 585-2212
Copyright 2023 Hill Rod & Gun Co.