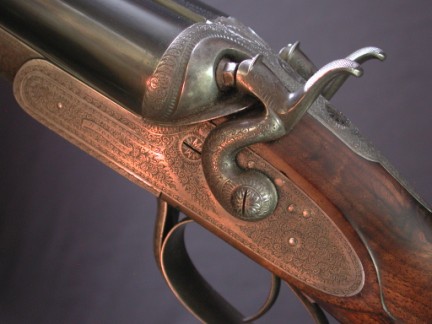 B NORMAN,FRAMLINGHAM, Rebounding sidelock hammer gun. Seamlessly sleeved 30" choked LtMOd/IMod. 14 3/8" Moderate to highly figured wood to beautifully engraved skeletal butt plate. A homemade leather pad also is included that brings lop to 15 1/8". Action retains case colors and the engraving must be seen to be truly appreciated - it is absolutely stunning London Best fine banner, rose and scroll engraving and a Jones underlever provides access to the 2 3/4" chambers. At 6 3/4lbs this fine hammer gun is well suited to the field or clays course. History on Mr. Norman is also included.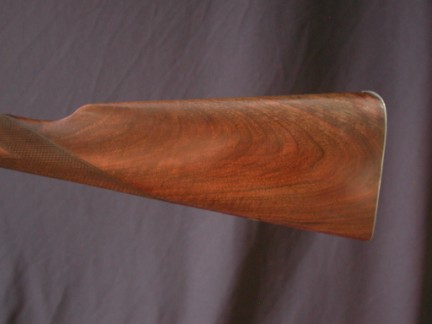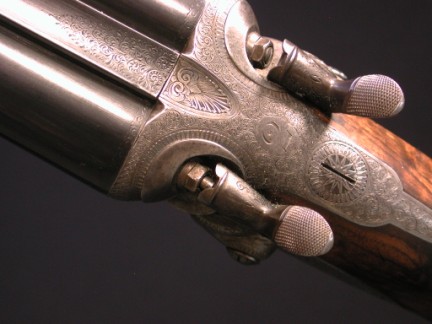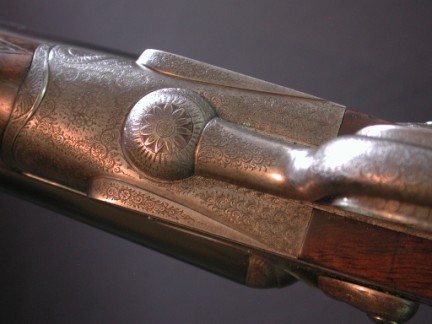 WWW.HillRodandGun.com
Hill Rod & Gun Company
The Bozeman Hotel
321 East Main Street, Suite 422
Bozeman, Montana 59715
United States of America
Phone: (406) 585-2228
Fax: (406) 585-2212
Copyright 2023 Hill Rod & Gun Co.