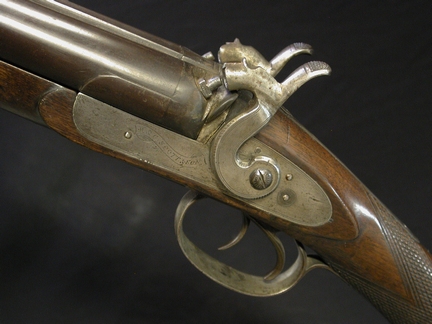 W&C SCOTT AND SON, BIRMINGHAM, 12 bore percussion gun. 32" Damascus barrels choked Cyl/Cyl with original ram rod and worm cap. 14 3/8" moderately figured wood to steel butt plate. No cracks splits or repairs and action is headed up properly. Action modestly engraved. 7 3/4lbs - a sound functional percussion gun.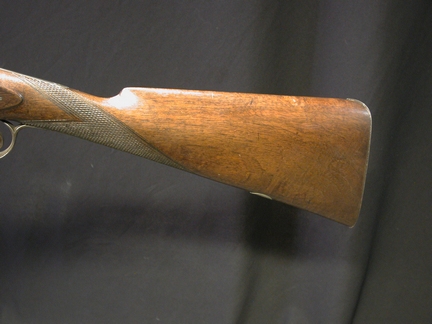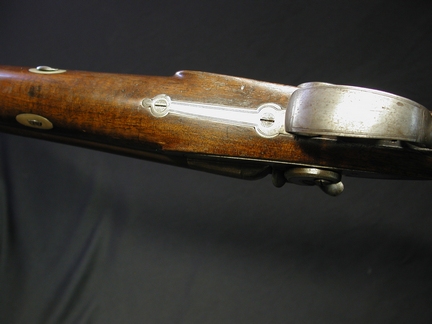 WWW.HillRodandGun.com
Hill Rod & Gun Company
The Bozeman Hotel
321 East Main Street, Suite 422
Bozeman, Montana 59715
United States of America
Phone: (406) 585-2228
Fax: (406) 585-2212
Copyright 2023 Hill Rod & Gun Co.