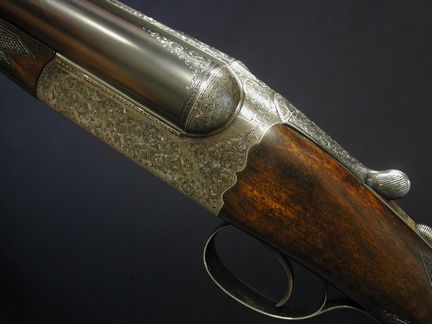 WESTLEY RICHARDS, COPY - JAPAN I have come across a copy of a Westley Richards single trigger drop lock. I believe the gun to have originated in Japan based on the only marking on the action flats. The barrels for a variety of reasons have left them too thin to shoot - min wall of .009" and sleeving is needed perhaps a set of Briley inserts. The copy is an excellent one and separate from the engraving and lack of proof marks I could not tell you this was a fake. All tolerances and stock dimensions are outstanding in every way. 29" engraved tubes, 14 1/8" highly figure wood with strong fiddle back to horn butt plate. Action is fully engraved retaining weak case colors and features a Westley single selective trigger and hinged floor plate - action is need of re-jointing 6lbs 5 oz.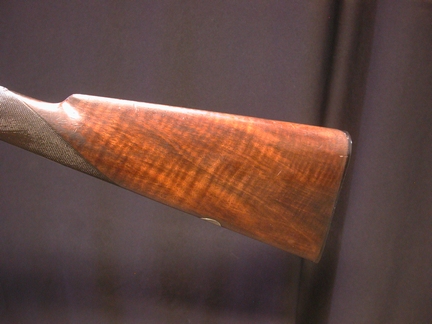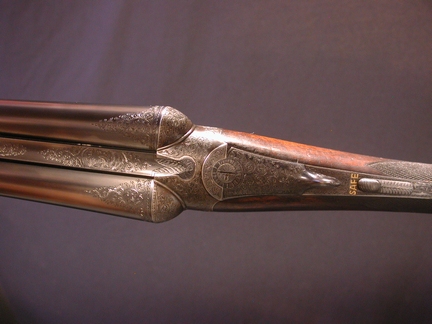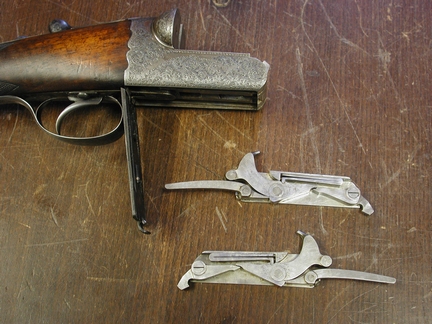 WWW.HillRodandGun.com
Hill Rod & Gun Company
The Bozeman Hotel
321 East Main Street, Suite 422
Bozeman, Montana 59715
United States of America
Phone: (406) 585-2228
Fax: (406) 585-2212
Copyright 2023 Hill Rod & Gun Co.