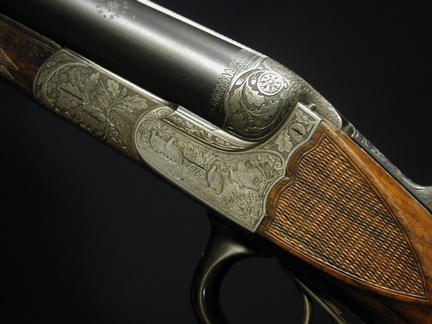 MERKEL, GERMANY BLE, 2 1/2" 2 barrel set. 27 1/2" choked IC/IMod, 29 1/2" choked Mod/Full. 14 5/8" highly figured wood with fine checkering and ebony drop point inlays and checkered side panels. Action is grey with profuse Germanic oak leaf and game scene engraving depicting grouse, pheasant and hare. Scalloped action with intercepting sears, clipped fences, cross bolt, cocking indicators, articulated front trigger and horn trigger guard. 6 3/4lbs. The finest German gun to grace this page in a long time.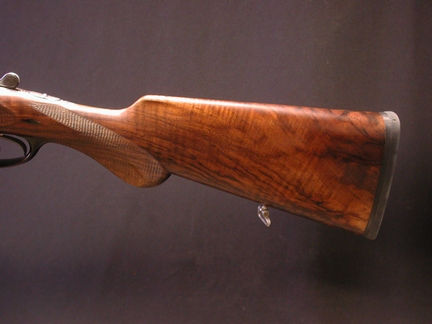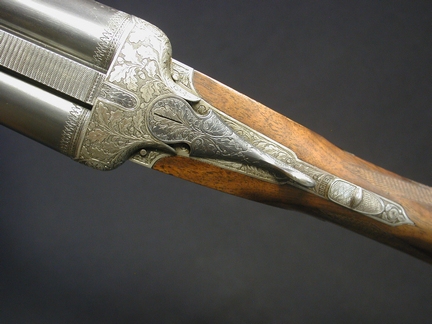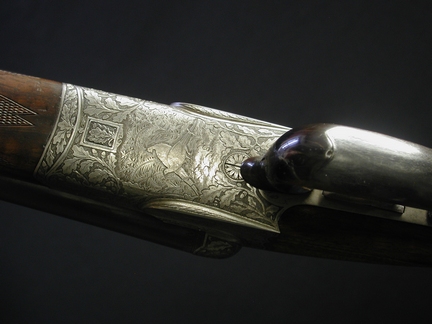 WWW.HillRodandGun.com
Hill Rod & Gun Company
The Bozeman Hotel
321 East Main Street, Suite 422
Bozeman, Montana 59715
United States of America
Phone: (406) 585-2228
Fax: (406) 585-2212
Copyright 2023 Hill Rod & Gun Co.