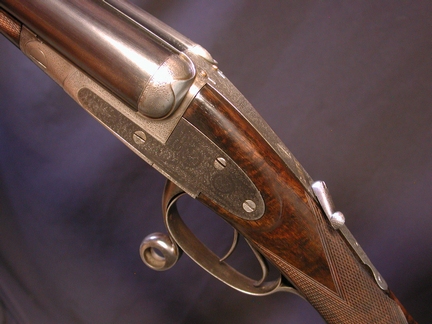 JOESEPH LANG, LONDON, BLNE, trigger plate action with snap underlever. 2 1/2" Sleeved 28" choked Mod/Full. 14 3/8" insanely figured wood to grooved horn butt plate. Action features blackened side plates with London best fine rose and scroll work, gold cocking indicators and skeletal grip, holey snap lever and pendulum auto safety. Just under 7lbs. A very unique shotgun built in a transitional period between hammer and hammerless guns.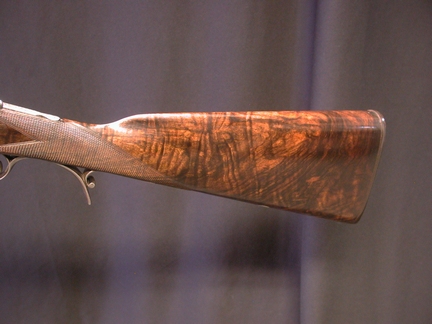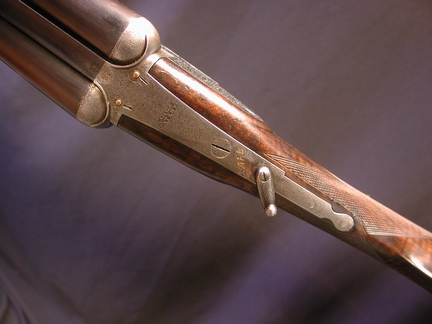 WWW.HillRodandGun.com
Hill Rod & Gun Company
The Bozeman Hotel
321 East Main Street, Suite 422
Bozeman, Montana 59715
United States of America
Phone: (406) 585-2228
Fax: (406) 585-2212
Copyright 2023 Hill Rod & Gun Co.