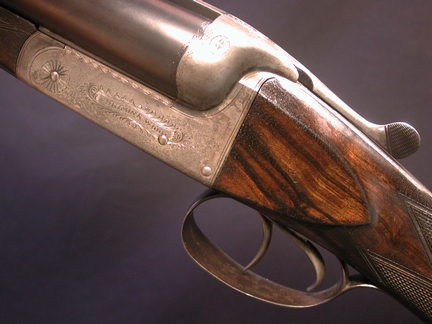 SKIMIN & WOOD, B'HAM, BLNE, 2 3/4", Nitro proofed for 1 1/4oz. 30" with filed matte rib, choked LtMod/Full. 14 1/2" moderately figured wood to recoil pad. Action has gone grey with a natural patina with traces of case coloring in the nooks and crannies. Features include sideclips and Greener cross bolt. 8lbs 2oz! This hand cannon is sure to reduce recoil with any appropriate load. A fine fowler, pigeon or even clays gun.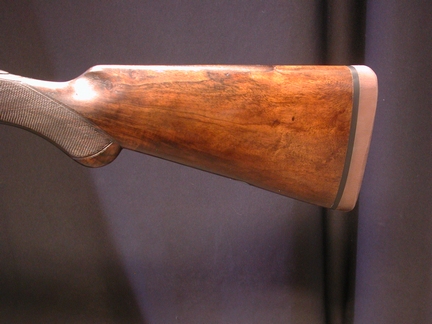 WWW.HillRodandGun.com
Hill Rod & Gun Company
The Bozeman Hotel
321 East Main Street, Suite 422
Bozeman, Montana 59715
United States of America
Phone: (406) 585-2228
Fax: (406) 585-2212
Copyright 2023 Hill Rod & Gun Co.