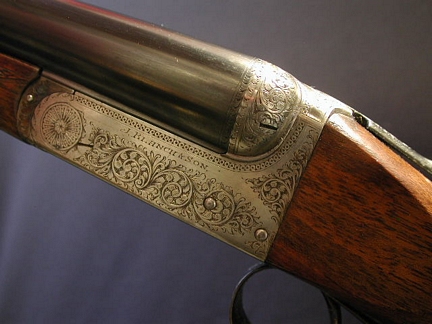 J BLANCH & SON, LONDON, BLE, 28", 3" 3 1/2 TON proofed!, 28" choked IC/Mod. 14 1/4 lightly figured wood to checkered butt. Robust action retains traces of case colors and continues to sport sharp engraving throughout. Wide re-inforced dolls head, Southgate ejectors and lever latch forend lever one would expect to find on a double rifle. 6 3/4lbs In original leg o mutten case. Exceptional pigeon or fowling piece.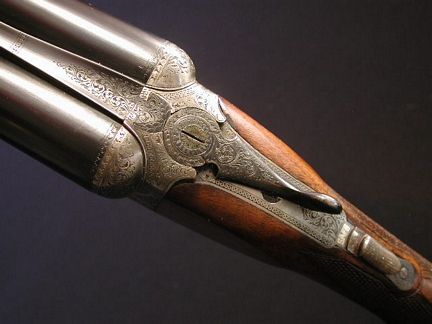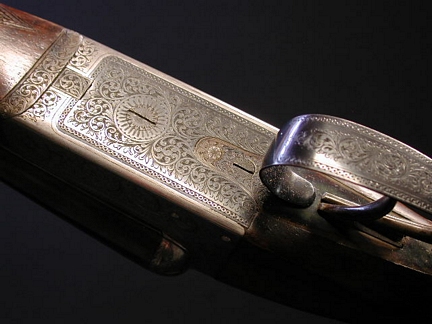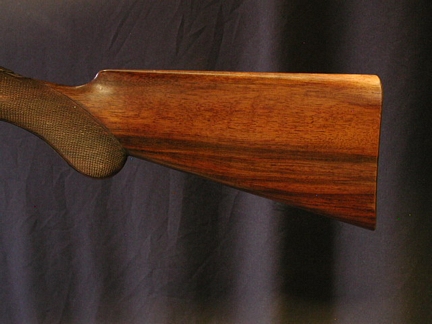 WWW.HillRodandGun.com
Hill Rod & Gun Company
The Bozeman Hotel
321 East Main Street, Suite 422
Bozeman, Montana 59715
United States of America
Phone: (406) 585-2228
Fax: (406) 585-2212
Copyright 2023 Hill Rod & Gun Co.