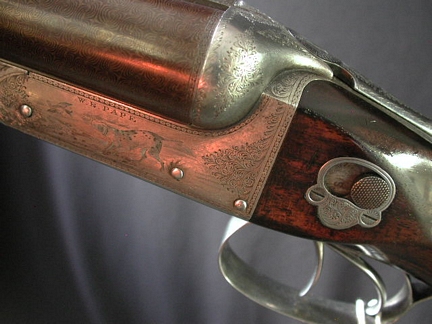 WR PAPE, NEW CASTLE UPON TYNE, BLE, 2 1/2", Nitro proved Damascus - georgous 29" barrels choked IC/Full. 14 1/8" well figured wood to Silvers pad. Action features automatic Greener side safety, has grey with weak traces of case color and is game scene engraved showcasing Setter and pheasants, English Pointer and grey partidge, and woodcock. 6lbs 10oz. A beautiful Damascus shooter in original case with makers label.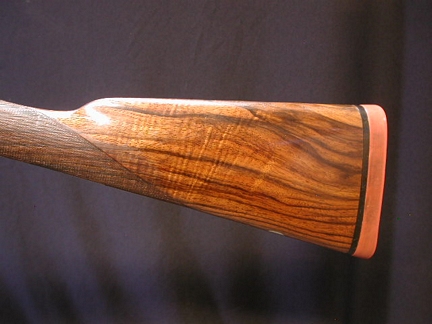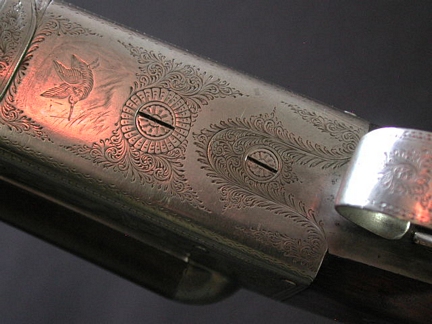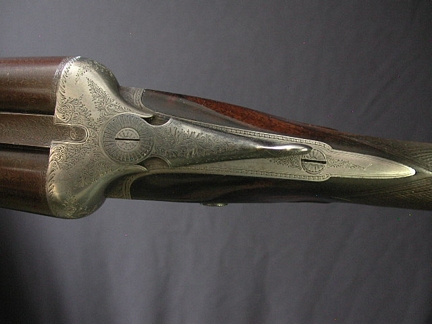 WWW.HillRodandGun.com
Hill Rod & Gun Company
The Bozeman Hotel
321 East Main Street, Suite 422
Bozeman, Montana 59715
United States of America
Phone: (406) 585-2228
Fax: (406) 585-2212
Copyright 2023 Hill Rod & Gun Co.