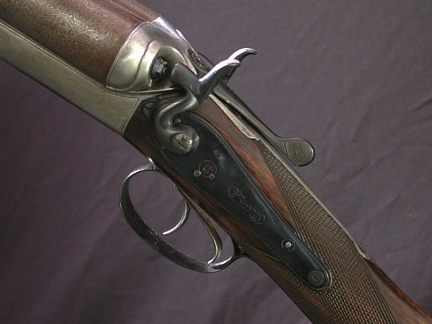 E WILSON, NORWICH, Rebounding hammergun, 2 3/4" , 30" 2005 nitro proved Damascus. 15" moderately figured wood to leather covered pad. Round body back action with niter blued lock plates and hammers. Gun has been refurbished and completely gone through by Delbert Whitman (late of Rigby's) and is clean and tidy. 6 3/4lbs. This gun has the fine distinction of resting in the collection of Cyril Adams of Texas.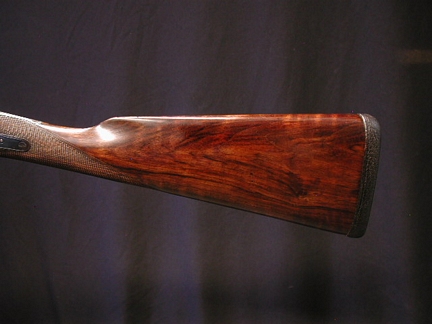 WWW.HillRodandGun.com
Hill Rod & Gun Company
The Bozeman Hotel
321 East Main Street, Suite 422
Bozeman, Montana 59715
United States of America
Phone: (406) 585-2228
Fax: (406) 585-2212
Copyright 2023 Hill Rod & Gun Co.