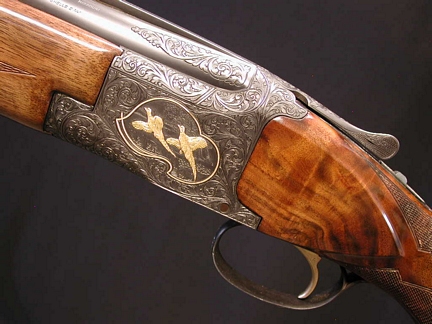 BELGIAN BROWNING, SER# 28224, Custom upgrade by Angelo Bee. 30" choked Mod/Full. 14 3/8" highly figured wood to Browning butt plate - flat knob long tang. Midas like action featuring gold inlaid pheasants, ducks, woodcock and gouse and fully engraved with floral and scroll. 7 1/2lbs in original Browning hard case. A quick Google search with reveal much of Mr. Bee's fine work to date and I would also add this gun belongs to a motivated seller.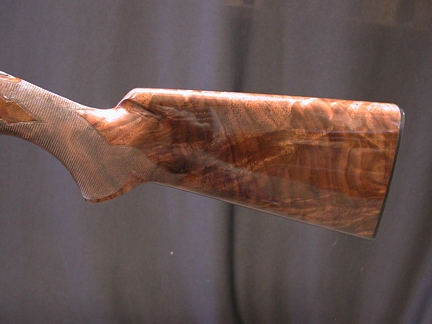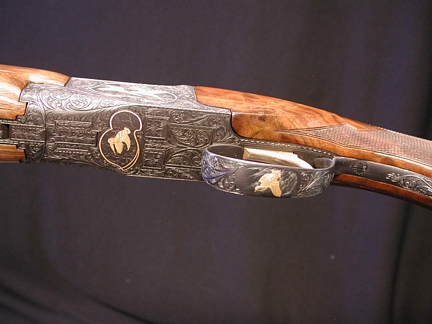 WWW.HillRodandGun.com
Hill Rod & Gun Company
The Bozeman Hotel
321 East Main Street, Suite 422
Bozeman, Montana 59715
United States of America
Phone: (406) 585-2228
Fax: (406) 585-2212
Copyright 2023 Hill Rod & Gun Co.