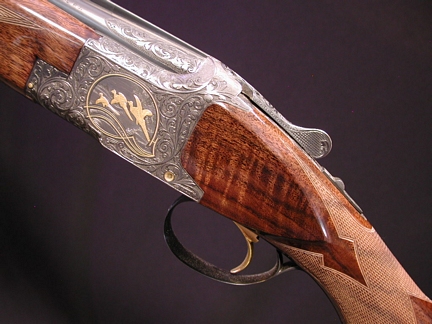 BELGIAN BROWNING O/U Midas Grade, c.1976, .410, 26" choked Mod/Full. Flat knob long tang, 14 1/2" highly figured wood to original butt plate. Inlays by Kowalski, engraving by Bleub. 6 1/2lbs. Gun is in imaculate condition and appears to have been fired only a few times, in Browning hard case.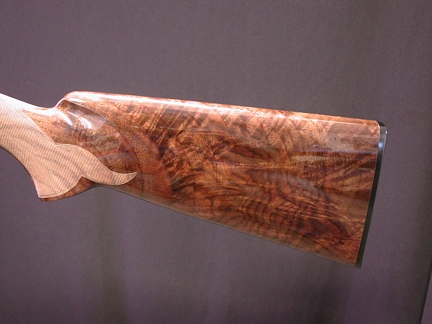 WWW.HillRodandGun.com
Hill Rod & Gun Company
The Bozeman Hotel
321 East Main Street, Suite 422
Bozeman, Montana 59715
United States of America
Phone: (406) 585-2228
Fax: (406) 585-2212
Copyright 2023 Hill Rod & Gun Co.