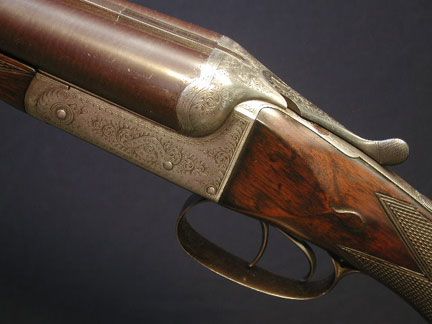 GDC HOLLOWAY, B'HAM & LONDON, BLE, 2000 London, nitro proved Damascus. 2 3/4" at 1200 bar! 30" choked LtMod/Full, file matte rib with address of maker and the words Pigeon Gun engraved. 15 1/8" half pistol, well figured wood to black rubber recoil pad. Action has gone to grey and features double under bite, clipped fences and hidden Greener style cross bolt. 7 3/4lbs. One of the nicest pigeon guns to come thru the shop in a long time.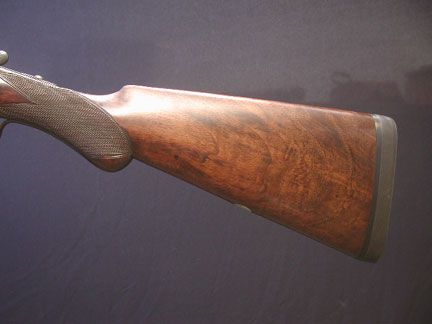 WWW.HillRodandGun.com
Hill Rod & Gun Company
The Bozeman Hotel
321 East Main Street, Suite 422
Bozeman, Montana 59715
United States of America
Phone: (406) 585-2228
Fax: (406) 585-2212
Copyright 2023 Hill Rod & Gun Co.